Business
Preparing Power of Attorney Documents: A Simple Guide
Despite our best efforts, we cannot plan for every situation or know what will happen to us in the days ahead. One way to create peace of mind while facing the uncertainty of the future is to create a power of attorney (POA).
A power of attorney document allows another person to make important decisions on your behalf if you become incapacitated. This person is known as an agent or attorney-in-fact. 
Anyone can become ill or injured unexpectedly. Therefore, creating a POA is essential as you plan and ensure that someone you trust has the power to manage your affairs if you've ever been unable to.
A Step-by-Step Guide for Preparing Attorney Documents
1. Choose Your Agent and Power of Attorney Lawyers
According to the state of law, your agent should attain the following:
Must be at least 18 years old. But, some require them to be older.

Cannot serve as your primary healthcare provider like a doctor.

Can make difficult decisions.

 

Lives geographically closer to you.
If you decide to execute a general power of attorney, you will name one agent to have decision rights over all your affairs. If you execute a separate estate planning and medical attorney, you have the option of naming two different agents.
There could be times when you require to work together to manage your affairs. Here, you need the power of attorney lawyers to work for you. It may be responsible for aspects like your estate planning even in the event of your death. 
Whatever your decision, make sure that your loved ones know where to find your will and other estate planning documents. They must also be ways where your power of attorney lawyers can contact them.
But, before executing your POA, ensure you speak to your agent to guarantee that they're willing to take responsibility. Talk with them openly and honestly about your wishes for your real estate planning. That way, they'll be comfortable making decisions for you when the right time comes. 
2. Choose the Type of Power of Attorney to Create
There are several types of POA, and each covers different aspects of your life. Here are a few types;
Durable Power of Attorney

– A durable power of attorney means that your agent can act on your behalf when you get incapacitated. For example, if you went into a coma and created your POA to prepare for a situation where you might not make your own decisions, a durable POA will come in handy.

Springing Power of Attorney

– A springing POA only gives your agent authority when a specified condition is met. Most powers of attorney lawyers don't recommend springing POAs for estate planning because it can be difficult to determine whether you're incapacitated.

General Power of Attorney

– For a general POA, you authorize your agent to act for you in all situations your local law allows. This encompasses your legal, financial, health, and commercial affairs.

 Financial Power of Attorney

– A financial power of attorney gives your agent power over your money and property, often considered to be special. They majorly deal with issues pertaining to paying bills, making bank deposits, and filing taxes.

Medical Power of Attorney

– This is another special or limited power of attorney. It allows your agent to make healthcare decisions on your behalf. Such includes decisions concerning your surgery, medical treatments, medication, and more.
3. Choose the Level of Power You Want to Grant Your Agent
After selecting an agent, you must decide how much control to grant them over your affairs.     These choices could consist of the following:
How to manage your real estate property, including your home.

How to pay your healthcare bills.

Choosing between investing in the bond and stock markets.

The healthcare institutions where you receive treatment.

Which doctors provide your care? 
4. Obtain a Power of Attorney Form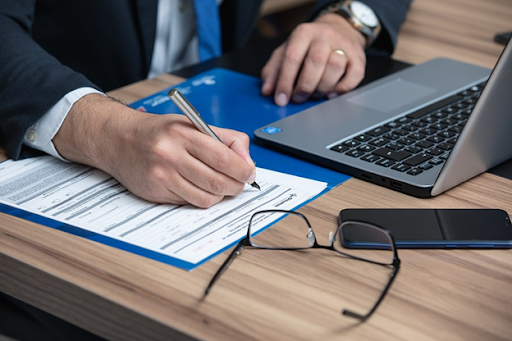 Once you know the type of POA you want, you should fill out the relevant form. Here are a couple of options:
Use the POA form that your state offers. – Free blank power of attorney forms are available from most states. But, they are not easy templates to tailor to your needs.

 

Use a POA template you find online – several businesses provide the power of attorney paperwork online. You fill out your forms with your information and pay a fee so you can download your documents.

Make a financial power of attorney that will last by using free online software.
5. Follow State Rules, Fill out the Form, Sign it, and Get it Witnessed
Different states have different requirements. Some states need you to sign your POA form in a notary. That requires additional witnesses or your agent's signatures. There are sites that, if you use to create your power of attorney document, you find instructions for how to sign and witness your POA based on the state where you live. 
6. Give your Agent a Copy of Your POA Form
For an estate planning attorney, interested parties are family members responsible for handling the will. For the financial power of attorney, interested parties could include your bank and government offices.
7. Store your POA Forms in A Secure Location
It would be best to store your POA with your estate planning documents like your will and living will. This could be in a fireproof safe in your home, a safe box, or a trusted attorney's office. Let your loved ones know where these documents are so they can be located in an emergency.
8. Update your POA Whenever Your Circumstances Change
There is no way to edit or change the power of attorney. If you want to change, you should create a new POA document and revoke the old one. When you do this, notify your original agent in writing and tell them you're revoking their powers of attorney.
Bottom Line
Choosing someone to hold your power of attorney and specifying that it will operate even if you lose capacity ensures that you have a plan for administering your finances and personnel.
If you move to another state, your power of attorney lawyers should remain effective; this gives you more control over how that process will be handled should the need arise.