News
Finding Job in Queensland: Resource and Strategies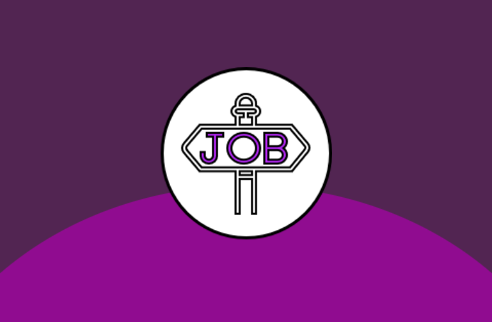 Job hunting can be daunting, but you can increase your chances of success with the right strategies. Regarding Queensland, 59% of the population worked full-time, and 32% worked part-time. However, the unemployment rate is steady at 3.7% this year. 
Are you looking for your dream job? The job search in Queensland can be competitive, but many resources are available to help you find the perfect position. 
This article will explore some of the top resources and strategies for job seekers.
Resources for Job Hunting
Recruitment Agencies
Recruitment agencies can help match you with private job openings. Many companies use recruitment agencies to find qualified candidates, meaning there may be job opportunities that you need help finding on your own.  
Job Boards
Many companies advertise their job openings on job boards, making it easy for you to find and apply for positions that match your skills and experience. You can also find job boards specific to your industry or profession.
Networking
Networking is a powerful tool for job seekers, as many job openings are private. By networking with people in your industry or profession, you can learn about job opportunities before they are advertised and get insider information about companies and positions. Attend industry events, join professional organisations, and connect with people on LinkedIn to expand your network.
Government Resources
The Australian government provides various resources to help job seekers find employment. The Department of Employment, Skills, Small and Family Business website has job search tools, career advice, and information about training and education programs.  
Company Websites
Many companies advertise their job openings on their websites, so it's worth checking the career pages of companies you're interested in working for. You can also set up job alerts on company websites to be notified when new job openings become available.  
Professional Associations
Professional associations are an excellent resource for job seekers in specific industries or professions. They often have job boards, networking events, and career advice for their members. Joining a professional association can also help you stay up-to-date with industry trends and connect with other professionals in your field.
Innovative Job-Hunting Strategies for Success
Create a Personal Brand
In today's competitive job market, having a solid personal brand can help you stand out to potential employers. Start by identifying your unique skills, values, and strengths, and then develop a brand that showcases these qualities. 
This can include creating a professional website or blog, building a solid social media presence, and developing a personal elevator pitch highlighting your strengths and accomplishments.
Use Video Resumes
Video resumes can showcase a jobseeker's skills and personality to potential employers. Instead of relying on a traditional resume and cover letter, consider creating a short video highlighting your skills and experience. This can help you stand out from other job seekers and give potential employers a more personal glimpse into who you are.
Attend Virtual Career Fairs
Virtual career fairs can help you connect with potential employers without leaving the comfort of your home. Many companies now host virtual career fairs, where you can interact with recruiters and learn about job opportunities. Research the companies in advance and prepare questions for recruiters during the event.
Volunteer or Freelance
Volunteering or freelancing can help you gain experience and make connections. This can help you build your resume, develop new skills, and showcase your work to potential employers. Look for volunteer opportunities or freelance gigs in your field, and use these experiences to build your portfolio and network with professionals.
Wrapping up 
Job search in Queensland can be challenging, but many resources are available to help you. From recruitment agencies to job boards to networking, there are many ways to find job opportunities that match your skills and experience. Using these resources effectively increases your chances of landing your dream job in Central Queensland.