Fashion
From Silk to Cotton: The Best Fabrics for Your Nighties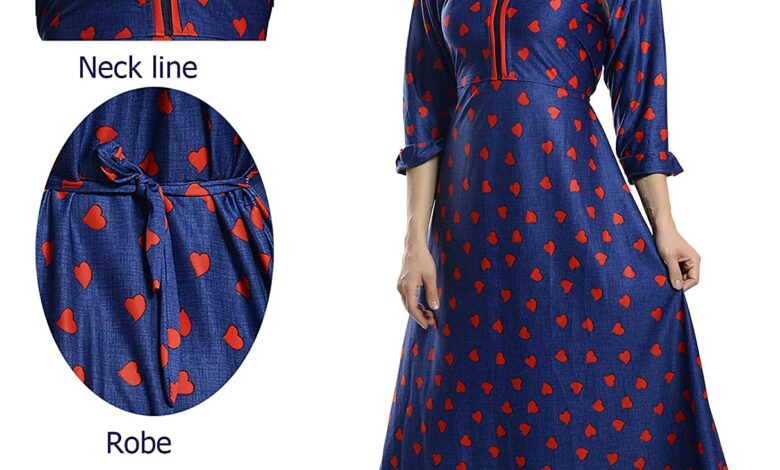 A good night's sleep is crucial for overall well-being, and choosing the suitable fabric for your nightwear can play a significant role in ensuring a restful night. Nighties, a popular choice for women's sleepwear, come in various fabrics with different properties, from luxurious silk to breathable cotton. This article will guide you through the best fabrics for nighties in NZ and help you make an informed choice.
Silk 
Silk sleepwear made from high-quality silk is a popular choice for those who value luxury and comfort. In New Zealand, you can find high-end silk sleepwear at retailers and boutiques. Though they can be pricey, ranging from $100 to $500 depending on the brand and style, they are worth the investment for their luxurious feel and long-lasting quality. Silk is a natural fabric that regulates temperature, making it ideal for warmer months as it keeps you cool and comfortable. Additionally, silk sleepwear is hypoallergenic and gentle on sensitive skin, making it an excellent choice for anyone seeking comfort and quality.
Cotton 
Cotton nightdresses are popular due to their softness and breathability. They are perfect for all seasons, as cotton keeps you warm in winter and cool in summer. Cotton is also a natural, gentle fabric on the skin, making it ideal for sensitive skin. Cotton sleepwear comes in different styles, including extended and short-sleeve options, and is available in many colours and prints. They are a classic choice that always stays in style.
Satin 
Satin nightdresses are known for their smooth and soft texture, making them popular for special occasions. They have a luxurious look and feel, making them an excellent choice for date nights or romantic getaways. Satin is also lightweight and breathable, making it a good choice for warmer months. These nightdresses come in various styles, from short chemises to long gowns, and are available in various colours and prints. They are a perfect choice for those who want to add a touch of glamour to their sleepwear.
Modal 
Modal is a relatively new fabric becoming increasingly popular for nightgowns. It is made from beech tree pulp and has a soft and silky texture. Modal nightdresses are lightweight and breathable, making them perfect for all seasons. They are also hypoallergenic and gentle on the skin, making them an ideal choice for sensitive skin. They come in various styles and colours and are available in short and long options. They are the best choice for those who want a soft and silky feel to their nightwear.
Linen 
Linen nightgowns are an excellent option for those who want a lightweight and breathable fabric for their sleepwear. Linen is made from natural flax fibres, making it eco-friendly and perfect for sensitive skin. These gowns are also highly absorbent, which can wick away moisture and keep you cool during hot summer nights. The fabric has a relaxed and effortless look, which adds a touch of elegance to your sleepwear. If you're looking for high-quality linen gowns in Auckland, head to the boutique stores in Ponsonby or Newmarket. They offer a range of styles and colours, with prices starting from $80.
Conclusion
Choosing the best fabric for your nighties in NZ depends on your preferences and needs. With these options, you can find the best fabric for your sleepwear in New Zealand and enjoy a comfortable and restful night's sleep.