General
How to Work Efficiently with Deck Builders in San Diego CA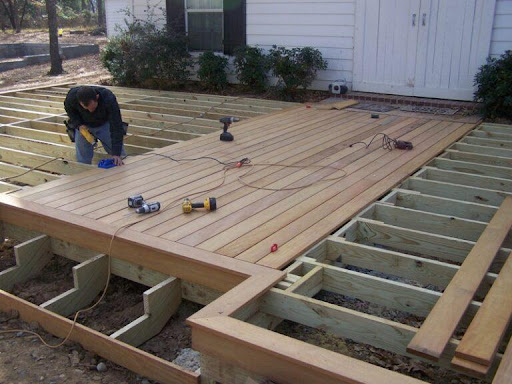 Having decided to build a deck for your San Diego home or to renovate or remodel an existing one, you are likely to get a builder to help you with the project. It is one thing to get a good builder but another thing entirely to get exactly what you want from such a builder. While you can just hand over the project to the contractor, it's not always the best, especially when you have specific requirements you need met.
In this article, we will be looking at simple things you can do to ensure that your project is carried out smoothly and to your exact specifications. Working with deck builders in San Diego, CA and indeed other parts of the country can be quite the experience. It has left many with a bitter taste in their mouth but this doesn't have to be you.
In this article, we will be focusing on how to work with your chosen contractor. This means that we will not be discussing how to choose a contractor or builder so we'll assume that you've already made your choice and the project is now about to commence.
Before the project takes off, note the following:
Plan the Project with the Builder
Yes, the contractor is the expert here but it is your deck and you know exactly what you want done. To this end, you need to clarify the following with the contractor:
Budget – It's critical that both parties are very clear on how much you are ready and able to spend on the project. This important factor should form the basis upon which every other consideration will be made.
Design – Having sorted out the issue of your budget, you can then begin to conclude on your design of choice. You may have a design in mind that will now have to be presented to the contractor and placed side-by-side your budget to know if it is workable. You may end up changing your design to fit your budget or adjusting your budget to accommodate your design.
Materials – You need to know and approve of the materials that the builder intends to use. Your contractor must explain (satisfactorily) why they have chosen the materials they did. Remember that it is your project so you get to have the final say, at least to a large extent.
Timeline – With the budget, design and choice of materials fully settled, you can now tackle the issue of timeline. You should never leave your project with an open-ended timeline. Have the builder tell you exactly when the project will be done. If possible, have clearly stated milestones with which you can judge the progress being made.
Permits – Clarify with the builder that every permit required for the project has been gotten. You do not want to have any issues with regulatory bodies.
You may want to get a better overview of how to plan and build a deck here: https://www.handyman.net.au/.
Monitoring and Oversight
Now that you've concluded the planning of the project with your builder, it's now time to start the project proper. At this stage, you need to monitor the project.
To help you perform this task effectively, note the following:
Communication – Do not hesitate to communicate your thoughts to the building team. This is not a license to be obnoxious or a pest. Your communication should be clear and have a purpose. If there's something you see that you do not like, be polite and clear in passing the message so the builder understands exactly what you are saying. Effectively communicating your concerns during this stage is a critical aspect of monitoring the work being done.
Quality Control – At the planning stage, decisions were made about the materials to be used among other things. You should ensure that what was agreed upon is what is being done. If you see anything that appears to be different from what you agreed on during the planning stage, mention it promptly. If you are wrong in your observation, the contractor should explain to you.
Ensure Milestone Compliance – Before the project started, you agreed on a timeline with milestones. Be sure to make certain that these milestones are met without compromising on anything. This is particularly important if you really want the project completed by the promised date.
Check the Quality of Work – As the project goes on, check at each point for the quality of work being done. One thing you should not allow is the promise that "it will be fixed later." That statement has led to many jobs being delivered without some necessary adjustments or corrections being made. Every issue should be fixed immediately it is noticed.
For more tips on how to get the best from your building contractor, you can read this post.
Conclusion
Emotional intelligence is crucial when dealing with others. It's even more so in a situation such as this where you intend to monitor an expert in his field. It's important that you maintain a very cordial relationship with them. If you are friendly and easy to talk to, your points, corrections and wishes will be better received.
You'll be more likely to get a better job from your team of builders if they see you as a friendly, nice person than if they consider you to be obnoxious, arrogant and a nag. Your goal is to have a great deck, so follow the steps outlined above and you will be enjoying your deck in no time.