Stock Market
Mastering MetaTrader 4: Tips and Tricks for Efficient Trading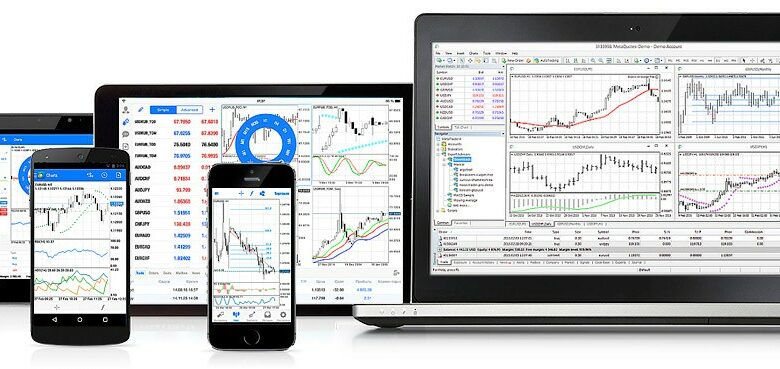 If you've ever used a trading platform, you know that it can be a powerful tool for analyzing and executing trades in the financial markets. However, navigating platforms like MetaTrader 4 can be daunting, especially for new users. With so many features and tools available, its complexity makes it easy to get baffled. In this article, you can gain some of the best tips and tricks for using MT4 to its fullest potential, helping you to become a more efficient and effective trader.
Customize your charts
Customizing your charts is an essential part of trading. The platform allows you to customize charts with different colors, types, time frames, and indicators. Using different colors, you can easily distinguish between elements, such as support and resistance levels, moving averages, and trend lines. You can also change the type from a candlestick chart to a bar or line chart to suit your trading style.
In addition, you can use indicators to analyze market trends and make more informed trading decisions. It also offers a range of built-in indicators, such as the Moving Average, Relative Strength Index (RSI), and Bollinger Bands. You can also download custom indicators from the MT4 marketplace.
Use keyboard shortcuts
They are an excellent way to save time and improve your efficiency on the trading platform. Instead of navigating through multiple menus to access a feature, you can press a key combination to activate it. For example, pressing F9 will open the New Order window, while Ctrl+T will open the Terminal window. You can find a complete list of keyboard shortcuts in the user guide.
The Navigator window is an essential tool that lets you quickly access different platform elements, including indicators, expert advisors, and scripts. You can also utilise this window to switch between different accounts and to access your trading history. It is located on the left-hand side of the platform, and you can toggle it on and off by pressing Ctrl+N.
Set up price alerts
Setting up price alerts can help you stay on top of market movements and make informed trading decisions. MT4 allows you to set up price alerts for specific currency pairs, so you can receive a notification when the price reaches a certain level. To set up a price alert, right-click on the chart and select "Alerts". You can set up the alert based on a specific price or indicator.
Use the Strategy Tester
The Strategy Tester is a powerful feature that allows you to backtest your trading strategies using historical data. This feature can help you evaluate the performance of your strategy and make improvements before implementing it in real-time trading. To access the Strategy Tester, select the "View" menu and select "Strategy Tester". You can then select the currency pair, the time frame you want to test, and the parameters of your trading strategy.
Manage your trades using the Trade tab
The trade tab allows you to manage your open trades and view your trading history. You can see the status of your open trades, including the profit or loss and the time and date of the trade. You can also use the Trade tab to modify or close your open trades, view your closed trades, and export your trading history.
Conclusion
Using MetaTrader 4 can initially be overwhelming, but with these tips and tricks, you can make the most of this powerful trading platform. Customizing your charts and taking advantage of the Navigator window can all help improve your efficiency and productivity. Finally, using the mobile app can help you stay connected to the markets and manage your trades.