Games
The most innovative gaming products in 2023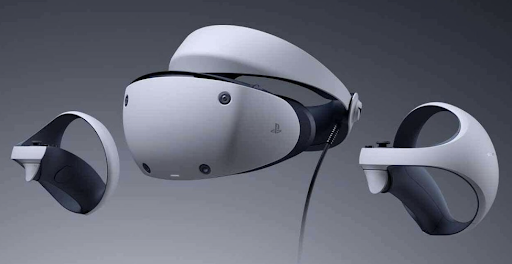 In today's world, innovation has resulted in dramatically enhanced gaming products on a variety of devices. Some people play games on their smartphone devices on a daily basis, others explore gaming products on console machines, while there are even people who now sample Netflix's new gaming offering. 
As innovation shows no signs of slowing down, new and improved gaming opportunities are more common, particularly given the lucrative nature of the gaming industry. Nowadays, people are almost spoilt for choice when it comes to games they can typically access. Essentially, gaming has well and truly become one of the most favored entertainment options in the world, leading to different target audiences discovering it and a variety of gaming-related companies looking to push the boundaries further with a selection of enticing gaming products. 
With gaming's popularity, though, has come a rather saturated space on the whole. As such, sometimes the most impressive gaming escapades can get lost in a sea of averageness. So, with that in mind, let's take a look at some of the most innovative gaming products that are available to play in today's technology-based environment. 
Don't be put off by PlayStation VR 2's high price 
As with most gaming enhancements, Sony is a major player in this particular space. The PlayStation 5 is a truly remarkable console machine, although the company's move further into virtual reality gaming is perhaps just as impressive, with PlayStation VR 2 causing quite a stir in recent times. Transporting a gamer into a virtual setting and providing the ultimate immersive gaming adventure, virtual reality gaming's potential is absolutely huge. Sony has evidently noticed this and has set out to create the next big VR gaming proposition. While the company's PlayStation VR from 2016 didn't hit the mark with all gamers, the latest VR product is mightily impressive. It features a living room-friendly design, it doesn't contain endless boxes and wires, and the technology has been improved further thanks to dedicated Sense Controllers with rumble technology, coupled with other notable features, such as Headset Rumble and Eye Tracking. Although the price tag might put some gamers off, you most definitely get what you pay for. 
Innovative live casino game shows like Hi-Lo are excellent 
Most of us grew up with some form of game show in our lives, perhaps one based around a traditional deck of cards or productions where contestants have to answer a few testing questions before a wheel is spun. With online casinos rising to prominence in recent times, people are now able to explore a range of exciting games, including innovative live casino game shows like Hi-Lo, a popular product that features a professional live dealer in a fast-moving and hugely entertaining game show. Players essentially have to pick the next face-up card to come out on top in this one, although there are other fresh game shows of this type typically on offer at online casinos. These products enable people to explore a game show experience without having to appear on television. While game shows aren't new to our television screens, they are when it comes to our potential gaming adventures. For many, these types of products are hugely entertaining. 
Augmented reality could be the future of mobile gaming 
Pokemon Go took the world by storm when it was released in 2016. In fact, thanks to its augmented reality feature, the game is still going strong in 2023. The company behind it, Niantic, is aiming to disrupt the space further with a selection of fresh augemented reality products on mobile, most notably Pikmin Bloom. These games are immersive, truly unique, and very entertaining.