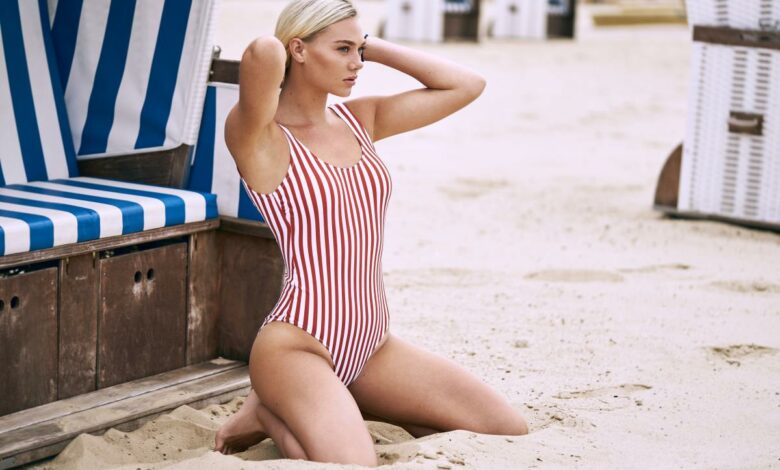 It's that time of the year again – summer is around the corner, and you're dreaming of a relaxing day by the pool. But as you pull out your swimwear from last season, you can't help but feel dissatisfied with how it fits. If you're looking for a solution to this problem, Shaping swimwear is the answer. Shaping swimsuits are designed to flatter your figure, smooth out any problem areas, and accentuate your curves in all the right places. With so many options available, it can be challenging to know where to start. In this article, you can explore the dos and don'ts of buying them, so you can make an informed decision and feel confident and comfortable all summer.
Do Know Your Body Type:
The first step in buying such swimsuits is to know your body type. Shaping swimsuits come in different styles and designs, and knowing your body type will help you choose the right one that complements your body. If you have an hourglass figure, for example, high-waisted swimwear will enhance your curves and accentuate your waist. If you have a pear-shaped body, a one-piece swimwear with a high-cut leg will elongate your legs and balance your figure.
Don't Forget to Check the Fabric:
The fabric of the swimwear is an essential factor when buying. Look for swimsuits made of high-quality materials that provide support and comfort. Some of the best fabrics include spandex, nylon, and polyester. These fabrics are stretchy, quick-drying, and durable, making them perfect for any swimsuit.
Do Consider Your Style Preferences:
Before making a purchase, it is important to consider your style preferences. They come in different styles and designs, from one-piece to two-piece and high-waisted to low-waisted. Choose a style that suits your personality and makes you feel confident. A one-piece swimwear with a high neckline and full coverage may be ideal if you prefer a more modest look. Conversely, if you prefer a more daring look, a two-piece swimsuit with a low-cut neckline and high-cut leg may be perfect.
Don't Overlook the Importance of Comfort:
Look for swimwear that fits comfortably, provides support, and allows you to move freely. The straps should not dig into your skin, and the fabric should not rub or chafe. Comfortable swimwear will allow you to enjoy your time in the water without feeling self-conscious or uncomfortable.
Do Consider the Colour and Pattern:
Swimsuits like these come in various colours and patterns, and choosing the right one can enhance your look. Dark colours such as black and navy blue are perfect, creating a slimming effect. Bright colours and patterns, on the other hand, draw attention to specific areas, making them ideal for highlighting your curves. Consider your skin tone and personal style when choosing a colour or pattern.
Don't Ignore Your Budget:
They can be expensive, but that does not mean you have to break the bank. Set a budget and look for one that fits within your budget. Many affordable options provide support and comfort without compromising on quality. Consider purchasing shaping swimsuits during sales or off-season to get the best deals.
Do Read Reviews:
Reading reviews from other customers is an excellent way to get an idea of the quality and fit of the swimsuits you are interested in. Many online retailers have customer reviews on their websites, and you can also check social media platforms for reviews from customers who have purchased them before. Reading reviews can also help you avoid purchasing swimsuits with sizing or quality issues.
Final Thoughts 
Buying Shaping swimwear can be daunting, but with the dos and don'ts outlined in this article, you can make an informed decision. Knowing your body type, considering your style preferences, and checking the fabric and colour are all important factors to consider before purchasing. Remember to choose one that fits comfortably, provides support, and allows you to move freely. Also, don't forget to care for your bathing suit to maintain quality and extend its lifespan. With the tips listed above in mind, you can confidently choose one that enhances your curves and makes you feel confident and comfortable.