Travel
6 Bike-ride essentials one must never forget to carry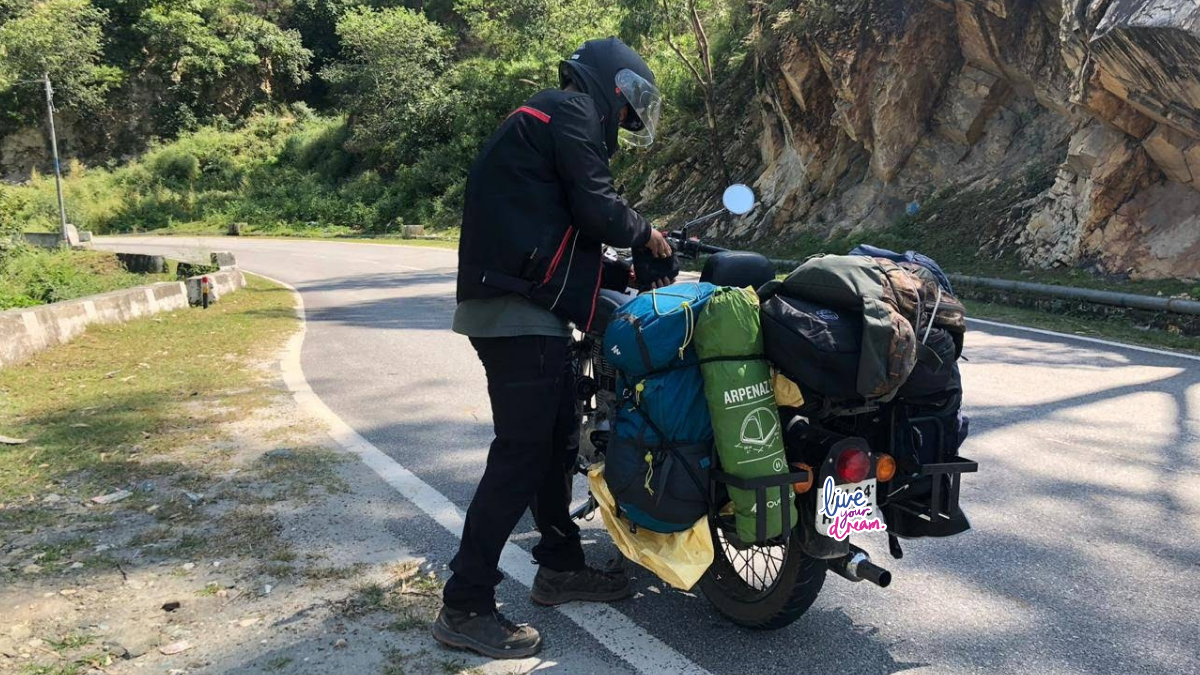 We live in tough times. You are constantly stressed out by deadlines, competition, and clients. When such times arise, there are very few things that can help you relax, rewind, and re-energize. There are a lot of things you should do, including taking a road trip.
Why not make the most of a bike ride with a rental bike from the best bike rentals in Bangalore by packing all the essentials for a safe trip?
Jacket
For those who wish to take several bike rides in the future, a rider's jacket can be a good investment. It's still possible to borrow or rent a jacket if you don't want to spend about one. 
If you're all in for a second-hand jacket, then that too is a good choice. No matter which way you opt for, buying, renting, or borrowing, make sure you get it before you kick-start your ride. A bomber jacket or a leather jacket is ideal for style as well as protection through long rides.
Want a new jacket? A rider's jacket usually comes in the range of Rs. 1500-3000. If you're looking for some useful features in a rider's jacket, then consider buying one that has a detachable thermal lining and one that keeps you protected against water.
Repair Kit
Tires provide good grip throughout the ride and a good grip in monsoon season is the main thing you need to go safe bike riding. 
A rider must already be aware that tires are prone to cuts and punctures during a long ride, and carrying a repair kit is necessary to avoid a flat tire and a sad mood on your favorite highway.
If you're renting a bike, then go for the best bike rentals in Bangalore that also provide bike options with tubeless tires. 
First-aid kit and medicines
Well, how can we forget the first-aid kit? It's the first thing you should pack on your way to a long adventure bike ride. 
Here's what you must carry in your first-aid kit:
Bandaids

Soframycin

Relief ointment

Scissors

Knife

Safety pins

Cotton

Spray
Don't forget to pack your regular medicines!
Powerbank
With all the GPS use and endless clicks of beautiful places, your phone battery will definitely drain at the wrong time. Hence, make sure you carry a fully charged power bank with you throughout the journey.
Bluetooth Headset
Solo riders can never forget their Bluetooth headset. It will keep you awake during boredom and sleepy moods and help you enjoy the company of music. What's more, attach the Bluetooth headset to your helmet and make it your best road trip buddy.
For riders who are in search of cheap essentials that will keep them entertained throughout their solo ride, a headset is a solution. 
Journal 
While some bike riders won't find it necessary, some literature lovers cannot miss carrying a journal with them. As you rest in a roadside stall, you can unwind there by taking a little nap and documenting what you feel at that time. 
Make sure you keep a book in your backpack before you leave for the route. Have a good ride and a good story to tell! 
That's it! Share this essentials list with your riding partner and make sure you carry all the things that you find helpful for a long ride. Also, choose the best bike rentals in Bangalore to rent the bike, one that provides a helmet and other accessories required for safe travel.