PC Monitor
5 Best Monitor Under 5000 Rupees In India For Gaming & Office Work
In this article, we try to conclude the best Monitor under 5000 rs in India for gaming, online work, official work. The choice of the best one among the monitors is not an easy thing to do. However, a sincere effort has been made based on the analysis of a few leading monitors to arrive at a conclusion and give the verdict in favor of the best Monitor.
Considering and focusing on the resolutions and image quality is the whole scenario by which you can make a perfect choice in these monitors. We have provided you full information regarding different monitors to decide which to buy or which do not. The following are the brief accounts on various monitors that have been leading the charts in the market.
Well, In this list of best monitor under 5000 rupees we highlighted 5000 rupees range monitor.
Monitor, if you are looking to buy the best projector, then check out our detailed article about the best projectors in India. We have mentioned various projectors with a different budget range.
5 Best Monitor Under 5000 Rupees In India For Gaming & Office Work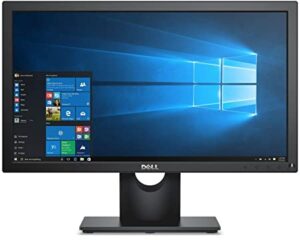 19.5 inches display
5ms response time
Antiglare display coating
Eco-conscious design
This is one of the best monitors for photo editors, gamers, and online work under 5000 rupees In India. This Dell monitor comes with various functionalities along with its 19.5-inch beauty display.
The look and the overall feel of this monitor are fantastic, and also, its build quality never disappoints you. This monitor maintains perfect color combinations, coverage, and perfect color calibration to suit users' needs.
The colors are very accurate and have great clarity. This dell monitor offers a clearer 1600×900 resolution display than that of a normal high definition monitor. Overall the package offers a lot of features, and the display quality is also quite good.
---

20 inches display
2ms response time
50Hz refresh time
Flicker-free technology
This South Korean electronics giant has brought this 20-inch monitor to delight every work effectively. The company promises to provide a great visual treat for the customers willing to own this monitor.
The monitor offers 1366×768 HD ready display resolution to coverage and reproduces that specific color scheme of prime importance for professionals.
The monitor delivers you a 2ms response time with a 50Hz refresh time. Along with this for the connectivity, it has 1 VGA port and 1 HDMI port.
---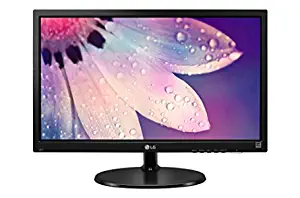 19 inches HD display
5ms response time
Flicker-free technology
Anti-glare coating
This LG-ready office monitor is another best choice under 5000 rupees in India. This LG 19M38H monitor has 19.5 inches had a display with 1366×768 resolution. It delivers you a very customizable interface.
The monitor comes with many useful features that make it worthy for every user, such as it is perfect for home/office/gaming/online work. It is perfect to use CCTV surveillance monitoring, etc.
It also has VGA connectivity that allows you to connect it in VGA format. Its VESA standard feature is mounting the features like color weakness mode, color revision algorithm, and many more.
With its onscreen control, you can modify the screen configuration by a few present physical buttons that are prebuilt on the monitor.
---

19.5 inches HD display
5ms response time
Extra narrow bezel
Kensington security
Sometimes it's important to have a professional and high-quality monitor for your gaming needs. Towards this end, you should consider using the AOC E2070SWHN gaming monitor with a 16-inch resolution under 5000 rs in India, which is more than enough to play games or enjoy other sources of entertainment such as movies, documentaries, concerts, or TV-shows.
As one of the top-rated gaming monitors, this model has a slim design and a beautiful outlook. The model is VGA and HDMI connectivity system for continuous power flow. It also features a bright panel that permits you to select with ease the brightness levels, thus enhancing the good visual experience during games.
The AOC E2070SWHN gaming monitor featured HD 1600×900 pixel resolutions that perfectly managed high definition image quality in vivid colors.
This AOC E2070SWHN gaming monitor comes with a Kensington security theft prevention that provides you complete security for your monitor via it's compatible locking cable kit.
---

19.5 inches HD display
Blue light technology
5ms response time
EcoFacts label
BenQ is feature-packed and uses flicker-free and low blue light technology to provide a comfortable viewing experience for photo editing experts, gamers, and online workers.
The monitor has an adjustable stand making it comfortable for professionals working for long hours. The control buttons have a nice design pattern and are easy to use.
It is compatible with multiple formats like DVI, also VGA connectivity. Enhances the overall viewing experience by leaps and bounds.
This BenQ VL2040AZ 19. inch HD display backlit monitor comes with power-packed eye protection functionalities also. It's another feature such as connectivity, color combinations, ms response time, TN panel, cord length, and so on never disappoints you and adds value for this monitor.
Conclusion:-
This is the top list of Budget centric best monitors under 5000 rupees in India for gaming, home, and official work. In this top list, we analyze different types of monitors that come with Highly qualified display pictures.
If you have any questions regarding this, feel free to ask anything, we will do our best to meet your expectations. And if you have a better suggestion for us, then comment down your valuable thoughts.