casino
Betting Trends For the NFL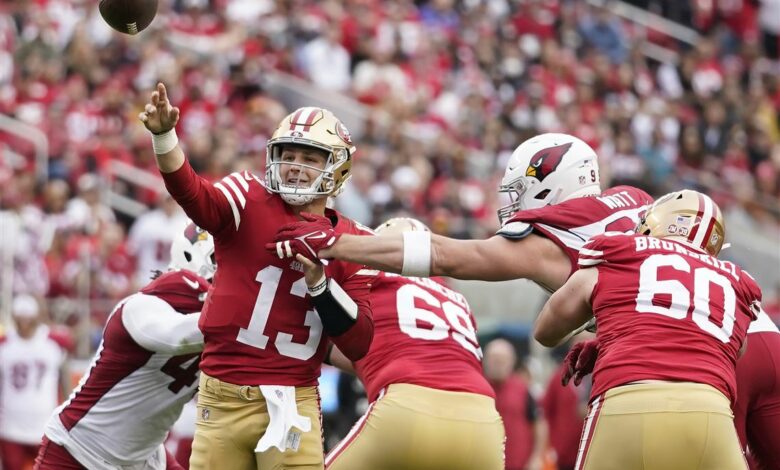 The NFL has so many trends to watch for when people gamble on sports on a week-to-week basis. The trends can vary depending on what you choose to be on as well. It can be anything from head-to-head matchups to other player props.
The NFL schedule Week 12 is out, but the betting odds for that week are not yet out. What are some of the betting trends to watch for in the sport of football?
Head-To-Head Matchup Patterns
One of the things to watch for is head-to-head matchup patterns. The most important thing to look for before betting on an NFL game is to see the records of those respective football teams in the standings. Another record to watch for when it comes to sports betting is records against the spread and also records against the over/under.
Say the New York Giants are facing the Dallas Cowboys that weekend. Dallas is favored by (-5.5) points over New York. The Cowboys overall, in the last ten games, have beaten them in 8 of 10 meetings overall, but the records against the spread in those matchups are 5-5 for both football teams.
In this scenario, you can go either way with betting on either the New York Giants or the Dallas Cowboys. If you think Dallas will beat New York by more than 5.5 points, then bet on the Cowboys since the records against the spreads seem to be a toss-up in this scenario.
Passing Touchdowns Props
Throughout the regular season, many people love to put together the same game parlays. There are quarterbacks that people love to bet on. Say Josh Allen, the quarterback of the Buffalo Bills, has a game against the New York Jets. The over/under is set at 2.5 total touchdown passes, with the odds set at -115.
One important thing to look at for trends is this. If they already played each other once already in the season, check how well he did in the first matchup against the two teams. If Josh Allen only threw for one touchdown in the last matchup, then bet the under again because that means that respective team has an excellent defense.
If you feel it is better to bet the over because he has done it, for example, in his last four or five games because of his talent, then bet the over. It is more of a judgment call for tips like this, and sometimes it is more based on luck rather than anything else in this scenario as well.
Receiving Yards Props
Receiving yards might be one of the hardest things to bet on in the NFL during the regular season and postseason as well. Say, Buffalo Bills wide receiver Stefon Diggs is projected to have 89.5 total yards in a football game against the Miami Dolphins. The odds are for both the over and the under -110. Diggs had 120 yards in his last matchup against Miami but has only reached the over 89.5 total yards mark once in his previous five games.
It is tricky for bettors to decide what to do, but you would think to bet the over because of his talent and because of how well he played the last time against the Miami Dolphins. Betting trends are one of the most important things to watch for in sports. These are tips also to win you money in the sports betting world.
All you would need to do to back this up is look up Stefon Diggs's stats on any website that shows his stats. That could be Google, NFL.com, or profootballreference.com. Research is always crucial for information like this.
Never Lose What You Can't Afford
The last thing when betting on any trends, props, or just having any tips for sports betting is that you should never bet on anything that you can't afford to lose. Don't bet on a game you put down $100, but you only have $10 to bet on.
That is just high-risk gambling, and just trying to hope you will be suitable for the sake of it. It is better to start smart with small gains rather than just going big right away.