Education
E-Learning Revolution – How to Excel in Virtual Classrooms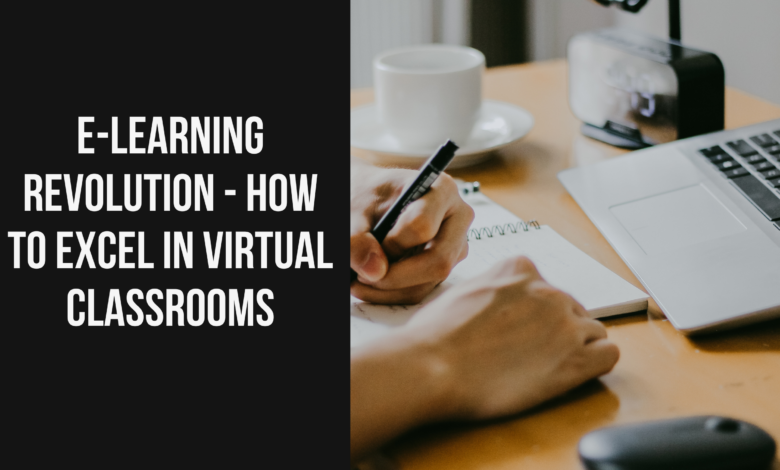 Per the forecast by Research and Markets, published in Forbes, the e-learning revolution will grow to an aggregate of $325 Billion by 2025. The stats show that e-learning is the future of education, and making virtual classrooms is going to be a trend in the near future.
So, it is very evident that you might be studying in online classes after the recent pandemic crisis that affected all domains of life in the near past. A majority of students have already adapted to the learning environment of virtual classes and are doing better academically.
According to a report, the e-learning stats in 2023 show that students are prone to retain the information more in online classes by a ratio of 25-60%. But if you are not able to maintain your progress, it's okay. We have a solution for you.
Even after getting acquainted with the environment of e-classrooms, if you are not able to produce quality homework papers, you should buy an assignment online from professional service providers. It will help you sustain your academic success and maintain your grades.
How Can You Excel in Virtual Classrooms?
Ever heard the term EdTech? It refers to the e-learning revolution that has come around with the usage of technology in education. The implementation of technological resources has greatly improved the classroom environment and learning experience of students. Furthermore, it entails the incorporation of technology into different educational practices, both in digital and traditional classroom environments.
By having a grasp on the tech tools and developing their understanding, you can easily master the basics of virtual classrooms. Let's dive deep into the topic and learn more about how to set up your virtual classroom platform.
What is a Virtual Classroom?
Want to know more about a virtual classroom meaning? It is an online portal which the learners use to attend educational lectures, conferences, seminars and training sessions from the comforts of their homes. It is similar to a conventional classroom, except for the fact that the assembly of students is on a remote ground.
How to Create a Virtual Classroom?
Even though the idea of setting up virtual classrooms is trending these days, an online classroom software setup is challenging. In fact, it becomes even more difficult when it is your first time teaching remote students via video conferencing.
After the COVID-19 pandemic was over, the shift from live classes to e-learning methods has not been restored to normal. It goes without saying that the learning environment of an instructor-led physical classroom is way more different than that of a Google classroom.
7  Steps for Setting up a Virtual Classroom Software:
Wondering how to make a virtual classroom for your students? It is going to be a tad bit complex, but once you adjust to it, you will find it the most convenient mode of teaching. The top seven steps to follow for this purpose are given here:
1. Make Sure Your Workspace Is Prepared
Before getting started, you have to make sure that the classroom has everything that you need to teach your students. When making your online classroom, it is important to consider what your students are going to see in the background.
Keep the workspace neat and tidy, and place all the teaching resources within the reach of your hands. It will keep you from getting up from your chair every now and then to bring relevant things to your table.
2. Download Helpful Plugins and Tools
The next step to take when you want your students to excel in the e-learning classrooms is to download the right tech tools for your class. Download the relevant plugins and let your students have access to such tools.
Some of these helpful resources are mentioned here:
Whiteboarding apps
Screen-sharing tools
Chat boxes
Real-time messaging tools
Doing so helps your students get the message more effectively and strengthens student and teacher interaction in a tech-based learning environment.
The following figure, as used by the author N.D. Son, in his research publication The Application Of Web-3D And Augmented Reality In E-Learning To Improve The Effectiveness Of Arts Teaching In Vietnam shows how students' interest levels are affected by different factors: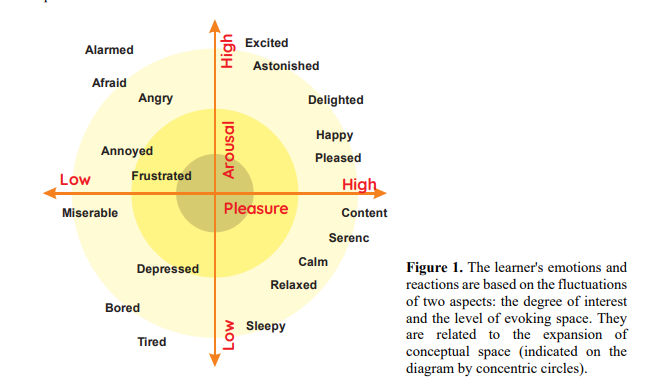 3. Comprehend the Difference between Physical and Virtual Learning
Here is something that you will have to work on yourself: understand that there is a huge difference in the classroom setting between physical and virtual classes. In physical classes, the teacher uses a traditional dice roller for kids, but in online classes, the same tool is replaced by a virtual dice roller for the classroom.
If you want your students to perform better in virtual classrooms, you will have to adapt to the features of e-learning platforms. Only then will you be able to impart knowledge to students in an effective way!
4. Tell Your Students about the Helpful Resources
Before starting the class, make sure that you are fully prepared for the lecture that you are going to deliver to the kids. Check any pre-recorded video, lectures, homework slides, and other relevant resources to make sure that your students are engaged in your e-class.
Providing the students with the necessary resources beforehand allows them to develop their understanding of the topic under study. Furthermore, you will also be able to gain the attention of your students during different sessions in this way.
5. Communicate the Goals for the Class
An e-class requires the same level of motivation from the teachers as the students need to be given in a physical class. When you communicate your goals effectively to the readers, you maintain positive class environments, as students are more willing to participate in class activities when they have to meet the set goals.
You can introduce some interesting reward programs, extra credit activities, or distributing appreciation certificates among them to increase their motivation level.
6. Be Open to Learn From Your Students
Wise men say that you can learn anything from anyone, and the same goes for your students. You can also learn from as much they learn from you if you are open to the learning experience. Appreciate their curiosity and ask them questions about their ambitions. You will be surprised to see the hope they can give to you – and it will also increase their engagement in your class.
Imagine how intellectual a classroom session can be if a teacher is open to learning as much from his students as the students learn from their teachers.
A survey by Statista shows that 81% of students believe that they learn more in the e-learning environments as compared to the traditional classroom approaches. They felt that their grades were greatly improved after the e-learning revolution.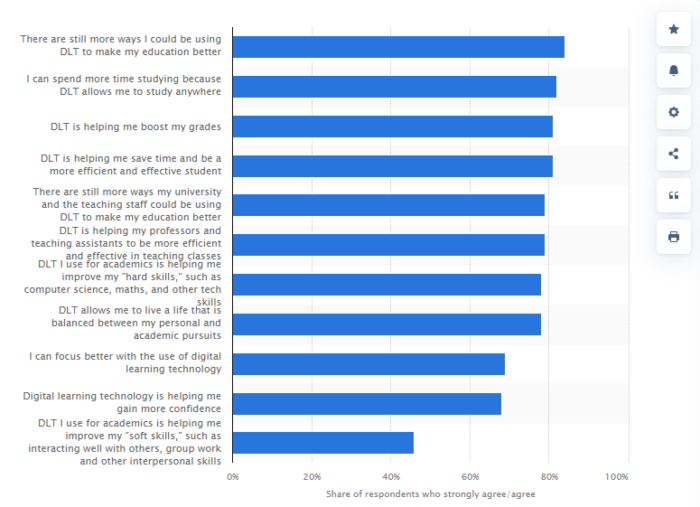 7. Use Interactive Tools for Teaching
You can streamline the e-learning revolution in your class by following the LMS (Learning Management System) of your school. Such systems are specially designed to help educators effectively meet the demands of teaching to the students.
More details about the type of tools and their importance have been shared in the research paper The Evolution of E-learning and New Trends by Zlatko Bezhovski.
Using such interactive tools will be beneficial for both parties that are involved in the process: the teacher can impart knowledge to students in the best manner, and students improve their learning experience by engaging with their teachers in real-time.
Conclusion
So, it was all about accepting the e-learning revolution that took place after the COVID-19 pandemic and setting up virtual classrooms for the students. As soon as you adapt to the features of the new teaching systems, you will feel that such e-classroom teaching methods work way better than the traditional ones.
If your students face any difficulty in picking up the concepts, you can engage with them using online portals. If the problem extends, you, as a student, can schedule virtual or physical meetings with your instructor.
Lastly, if you are short of time and nothing seems to work, you can buy an assignment online that has the same learning material that is imparted to you in real-time online classes. It will make online learning a breeze for you.