General
From Balance Bikes to Electric Cars: Ride-Ons for Every Age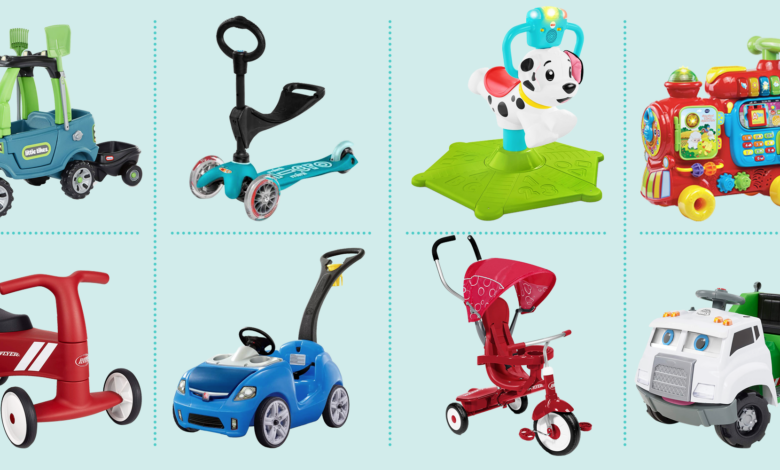 Ride-on toys have long been a staple in children's playrooms, providing hours of fun, excitement, and developmental benefits. From the early stages of balance and coordination to the adventurous spirit of independent exploration, ride-ons cater to children of all ages. This article will explore the world of ride-ons, from balance bikes to a ride on car.
Beginnings on Wheels: Balance Bikes for Toddlers
Introduce your little one to the joy of riding with balance bikes. These pedal-less bikes teach toddlers balance and coordination while allowing them to scoot and glide at their own pace. Balance bikes are appropriate for kids as young as 18 months and provide a safe and engaging way to develop their motor skills.
Tricycles: The First Taste of Independence
Tricycles are the classic choice for children transitioning from balance bikes. With their three-wheel design and stable structure, tricycles offer security and confidence. They allow children to propel themselves forward using pedals while building strength and coordination. Tricycles are ideal for children aged 2 to 4 years.
Pedal Power: Bicycles for Young Adventurers
As children age, they are ready for the next level of riding experience – bicycles with pedals. These traditional bikes introduce the concept of pedalling and steering simultaneously. With a wide range of sizes and types available, children can graduate from training wheels to two-wheelers, fostering independence and outdoor exploration.
Scooters: Nimble and Fast
Scooters are popular for older children, offering a thrilling ride and enhancing balance and coordination. Whether a classic kick scooter or a modern electric scooter, these sleek and elegant vehicles allow children to zip around the neighbourhood or skate park, developing their sense of balance and control.
Skates and Skateboards: On a Roll with Tricks and Skills
For adventure-seeking children, skates and skateboards provide a thrilling ride and an opportunity to learn tricks and skills. Inline or roller skates offer smooth and fluid movement, while skateboards provide a platform for creativity and freestyle maneuvers. These ride-ons cater to older children and teenagers who crave excitement and enjoy pushing their limits.
Electric Cars: Cruising in Style
An electric car or a ride on car has revolutionised the ride-on experience for children, offering an exciting and eco-friendly way to cruise in style. These miniaturised replicas of real cars capture the imagination of young drivers as they sit behind the steering wheel, honk the horn, and navigate the neighbourhood. With realistic features like functioning headlights, MP3 player connections for favourite tunes, and even working doors, electric cars provide children with an immersive and exciting driving experience.
Children learn about responsibility as they adhere to safety rules, practice patience while charging the vehicle, and develop problem-solving abilities by maneuvering around obstacles. Additionally, electric cars encourage imaginative play and role-playing, allowing children to embark on adventures as little drivers and explore their surroundings in a safe and controlled manner. These vehicles are not just toys; they offer a unique chance for kids to gain confidence, independence, and a sense of ownership as they navigate the world around them in their stylish electric ride.
Off-Road Adventures: ATVs and Dirt Bikes
Off-road ride-ons such as ATVs and dirt bikes provide an exhilarating experience for the more adventurous riders. These motorised vehicles are designed to tackle rough terrain and offer a taste of adventure and excitement. They are suitable for older children and teenagers with an affinity for outdoor exploration and an adventurous spirit.
Conclusion
From balance bikes teaching toddlers their first steps on wheels to electric cars providing a taste of independence and style, ride-on offers a wide range of options for children of every age. Whether developing balance and coordination, fostering independence, or seeking thrilling adventures, ride-ons cater to children's evolving needs and desires. So, choose the ride-on that matches your child's age and interests, and let the joy of riding accompany them on their journey of growth and exploration.