Knowledge Base
How To Connect Bluetooth Headphones To Xbox One Controller?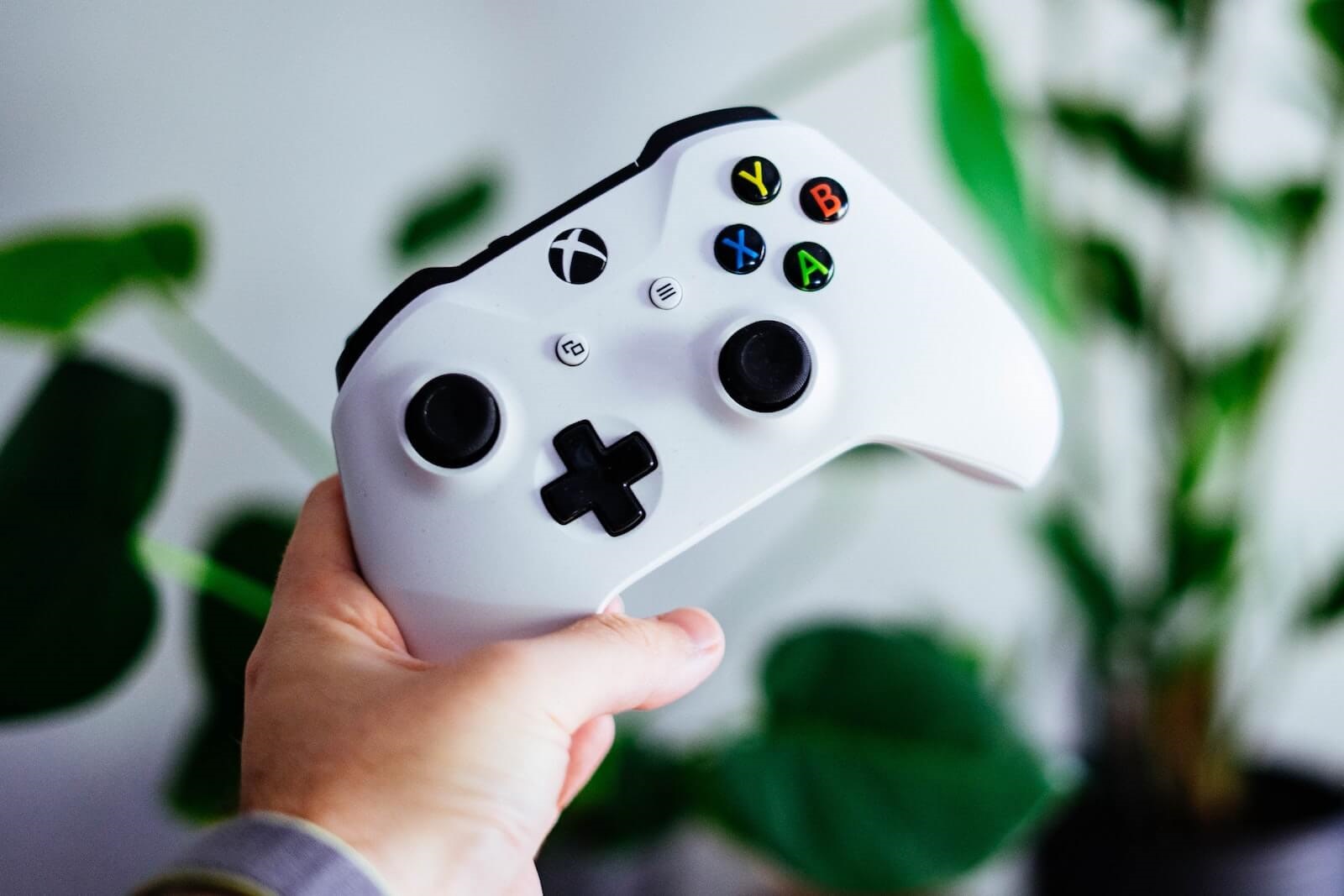 Do you want to know how to connect Bluetooth headphones to Xbox One controller? If your answer is yes then this would be the last guide for you.
The Xbox One is a video gaming console developed by Microsoft. It is one of the most popular gaming platforms around today, and it is still growing rapidly.
Xbox One comes with several features designed to enhance the gaming experience, such as improved graphics, audio, as well as Kinect, which allows users to control the console via voice commands or hand gestures.
Generally, gamers want to know how to connect Bluetooth headphones to Xbox One controllers so they can have a more enjoyable gaming experience. Xbox One consoles do not have Bluetooth capabilities, so this is not an easy way. 
Although Xbox lacks Bluetooth compatibility, you can still use your Bluetooth headphones or wireless earbuds with your console.
In this article, we will explain how to connect Bluetooth headphones to Xbox One controller, so that you can truly immerse yourself in the game.
So, let's get started!
Can You Connect Bluetooth Headphones To Xbox One?
While it seems impossible, it's actually possible to do this with an Xbox One Bluetooth adapter. You can connect Bluetooth headphones to your Xbox One, but you can't do it directly to the unit. That's because Microsoft doesn't include Bluetooth support for the console. 
The Xbox One does not have Bluetooth. Instead, Microsoft has developed its own proprietary system, Xbox Wireless. So what is Xbox Wireless? This is a proprietary protocol that lets you wirelessly connect peripherals like controllers to the console.
There are headphones from Turtle Beach and Razer that include this technology built-in, as well as the official Xbox Stereo Headset for audiophiles. Technically, it is vastly superior to Bluetooth since it operates at a much higher frequency. Thus, the accessory and the console are able to establish a more stable connection with less latency.
Many people will not own Xbox Wireless-compatible headsets, and most wireless headphones and earbuds do not include this technology. They usually use Bluetooth.
If you don't own one of a few specific headsets, connecting Bluetooth headphones to your Xbox One will be more difficult than connecting headphones to your phone. But fortunately, there are plenty of options, from USB adapters and attachments for your controller to headsets that are specially designed. 
The simplest solution would be to purchase a Bluetooth modem and connect it either to the controller's USB port or the headset port. In this way, your console will be able to communicate wirelessly with your controller.
How to Connect Bluetooth Headphones to Xbox One Controller
Bluetooth is not supported on the Xbox console, so pairing headphones with it requires a third-party Bluetooth adapter. In this case, you will have to spend more money in order to connect your headphones to the console. However, this is your best option.
This method requires you to have a Bluetooth transmitter and receiver.
Bluetooth Transmitter:

This is the cheapest and most common Bluetooth adapter that lets you hear the audio transmitted by the Xbox One.

Bluetooth Transmitter and Receiver:

If your Cans have a microphone, you can use the Bluetooth transmitter and receiver to hear transmitted sounds.
Connect Bluetooth Headphone Xbox One Controller with Audio Port
By using the controller, you can connect your Xbox One and Bluetooth headphones. There are two basic types of Xbox One controllers:
Some controllers have an appropriate port on the bottom. That is the side you will face when playing.

There is also another type of Xbox One that features a dedicated port and a 3.5mm audio jack.
To use the Xbox One controller with the audio port, you will need an adapter. Using the 3.5mm audio port, the transmitter can connect to the controller and perform Bluetooth functions. Most Bluetooth adapters come from a third-party vendor, and you can use them to connect any audio device to enable the Bluetooth feature. 
As an example, I would highly recommend a Flytunes Wireless Audio Bluetooth Transmitter. Using the multifunction button, you can pair it with your headphones when connecting it to Xbox One.
Connect Bluetooth Headphone Xbox One Controller Without Audio Port
Since most Bluetooth transmitters and receivers usually connect via audio output jacks, you are in trouble if you have an Xbox Controller without a jack. But don't worry, we have a way you can still connect to the Xbox Controller.
The first thing to do is use an adapter before connecting the transmitter. The Bluetooth adapter is made to work with stereo-wired headphones.

Now you need to connect it to the appropriate port on your Xbox One controller. 

There is a 3.5mm output jack at the back of the adapter, which you will need to connect to your transmitter.

Next, connect the Bluetooth adapter to the audio port after connecting the proprietary port.

Finally, pair the transmitter to your Bluetooth headphones.
Connect Your Bluetooth Headphones to Xbox One Using Optical
Another great way to use your Bluetooth headphones is to use a Bluetooth adapter that can support optical connections. They are most useful when you need to connect soundbars, but they can also connect Bluetooth headphones.
Besides the 3.5mm jack port, some of these transmitters come with digital optical cables. Xbox One has an optical audio output port at the back, which is where you connect the transmitter. After connecting the transmitter, you need to switch the mode of the transmitter from 3.5mm to S/PDIF and then connect your headphones to the transmitter using Bluetooth.
The only disadvantage of this option is that you are unable to chat with other Xbox One players because the transmitter only allows output. Although you can hear the audio from your games perfectly, you cannot converse with them.
The Xbox Series XS does not have a digital output connection, and players must use any of the other options described above. You can connect the transmitter to your TV if your Xbox doesn't support this connection.
Modern TVs have optical ports that allow you to connect to the transmitter. Your headphones will connect in the same way.
FAQs
Does Xbox One Have Bluetooth?
There is no Bluetooth support on Xbox One, so you cannot use Bluetooth headphones directly with the console. It is surprising that it has not been done yet, considering it was released in 2013. Microsoft does not explain why Xbox One does not support Bluetooth.
It's not just the Xbox One, but every Xbox lacks a Bluetooth add-on. Therefore, you cannot use Bluetooth headphones with any Xbox console. But if you have an adapter, you can use Bluetooth headphones.
Do Apple Headphones Work With Xbox One?
Yes, Apple headphones work with the Xbox One. However, there may be some inconsistencies with the connection. This does not guarantee a smooth pairing.
Is There A Way To Chat On Xbox One Using Earbuds?
If you're using wireless earbuds and you're also using a Bluetooth transmitter, you can't chat. If the earphones have an in-line microphone and are wired, you can use them for in-game chatting. 
Conclusion
As you can see above, I've described a few ways to connect Bluetooth headphones to Xbox One Controller. And I hope you now know will be able to connect Bluetooth headphones to Xbox One after reading this article.
Microsoft does not support Bluetooth audio natively on its Xbox One, which means you can't use Bluetooth headphones. However, if you follow the above methods, you can connect your headphones to your Xbox one easily.
You will need a Bluetooth adapter or a Bluetooth transmitter to use Bluetooth headphones with the Xbox One.
If you have any further questions or know other ways to connect Bluetooth headphones to Xbox One, please let me know in the comment box below. We would love to hear from you.
Thanks for reading!