General
How to Design a Dentist Content Marketing Strategy for Strong Results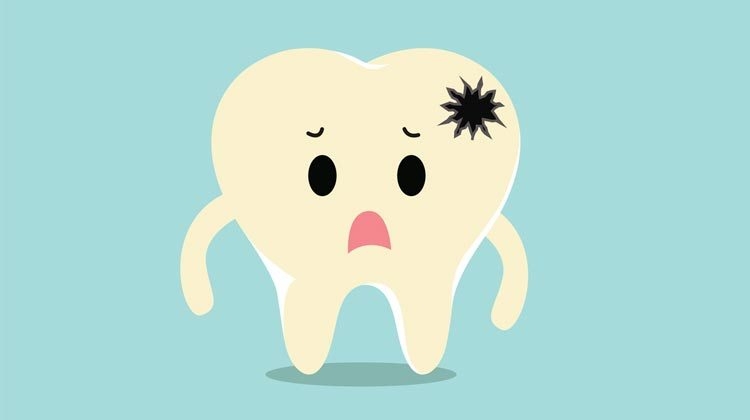 Content marketing for dental practices works only if you have a well-laid-out plan. But what makes a solid strategy?
This blog post shares a five-step process for writing, publishing, and promoting content that attracts, converts, and retains patients.
5 Steps to Build High-Converting Dental Content Marketing Strategy 
Content marketing is nonnegotiable for any dentist who wants to maximize online marketing to increase revenues and scale their practice. But its success depends largely on a clear, actionable, and measurable strategy.
You can begin your plan with these five steps:
1. Find Your Brand Voice
Brand voice refers to the personality, value, and tone you wish to convey in your content. Usually, it anchors on your:
Objective.

What do you hope to achieve in your content marketing efforts? Do you want to beat your competitors or introduce your clinic in the community?

Positioning.

How do you want your target market to see you? For example, a dental-implants clinic that focuses on elderly patients may want to be known as the go-to facility for experience and expertise.

Company culture.

How do you want patients, other businesses, and the public to perceive your team? Do you want to come off as a fun yet professional bunch?

Unique selling proposition (USP).

What distinguishes you from other dental clinics in the area? Do you have unique services or facilities that cater to a specific need?
2. Pick Relevant Keywords According to Search Intent
Once you have defined your brand voice, you are ready to find the best keywords that accomplish two goals:
Speak your brand voice

Match with user intent
Marina Turea of Digital Authority Partners (DAP) has listed a few:
Broad keywords.

These are the most-searched terms and phrases in your niche. These include "teeth whitening," "wisdom tooth removal," and "best dentists." These are not the ideal targeted keywords because they are highly competitive, but you can use them as seed keywords, a.k.a. the starting point for your keyword research.

Long-tail keywords.

These are three- to five-word phrases with very low search volume. But they are easy to rank for and deliver targeted leads (or the clients you are looking for).

Local keywords.

The terms are location-specific, so they are ideal for dental practices that like to build a brand within their community. Usually, these are long-tail keywords + location (e.g., cheap veneer services in Los Angeles).

Informational keywords.

These words are a great match for those in the awareness stage of the buyer's journey. Terms such as "how to brush your teeth" or "kinds of dental implants" educate rather than sell.
You can also expand your keyword list to include:
Modifiers.

You can add these to broad keywords to make them more specific and increase your chances of ranking on the search results. For example, "in-office teeth whitening" or "cost of wisdom tooth removal."

Zero-volume keywords.

These are words with no search volume data because the information available may be insufficient. It could be that very few people search for them. But they are great at delivering targeted leads.
3. Define Your Audience
Your audience is another north star for any content marketing campaign.
To whom do you wish to sell your products or services? This question narrows your content focus. This way, you can produce pieces that truly matter to your target market.
The best way to determine the ideal target market is to create a buyer persona, a fictionalized representation of your ideal patient. Here is how you do it:
Start with the basics.

Include your target patient's age, gender, occupation, and location.

Think of their interests and needs.

What motivates them to seek dental services? Do they want whiter teeth or a straighter smile?

Know their pain points.

What are their biggest dental concerns? Are they worried about the cost of dental implants?

Consider their journey.

How do they usually find a dentist? Do they go online or ask for referrals from friends and family?
To define your audience well, you sometimes require massive data. Take advantage of new tools, such as artificial intelligence (AI), or study your competitors.
Another option is to optimize your electronic health records (EHR). While you cannot use personal health information (PHI) for marketing, you can aggregate non-identifiable items, such as age and gender, to better understand your patient base.
4. Develop a Content Silo for Topical Authority
Google prefers websites that follow the E-A-T guidelines. In other words, your content should display your expertise, authority, and trustworthiness. These three matter significantly in healthcare-related pages like yours because your content impacts somebody else's wellness.
One of the best content marketing techniques to implement is building a content silo to build topical authority. It:
Develops a well-built content architecture that makes your pages easy to crawl, index, and rank on your chosen keywords

Lets you expound on niche topics,

helping you showcase authority and expertise

Promotes better user experience by making content easier to read and supporting information quicker to find, increasing engagement rates

Gives you a chance to rank on several keywords
Even better, creating a silo is not as complicated as you think. Here are the basic steps:
Identify your content pillars.

These are usually in-depth content types with at least 2,000 words and more than ten high-value keywords. They touch on different topics of your niche and target long-tail keywords. Let us say you are a family dentist who wants to write a pillar page about "dental hygiene for kids."

Create cluster pages.

Also known as sub-pillars, these are supporting content types linking to your pillar pages. They usually comprise blog posts, white papers, and infographics that break down and expand topics in the pillar pages. For example, a blog post titled "The Best Way to Help Your Child Brush Their Teeth" could be a sub-pillar.

Link everything together.

Build internal links in your pillar and cluster pages. Consider adding these links to the most relevant keywords. For instance, hyperlink "The Best Way to Help Your Child Brush Their Teeth" to "dental brushing tips for kids" on your pillar page.
Most marketers create one pillar page, between three and four sub-pillars, and then about the same number of blog posts to support the sub-pillars for a single silo. But it depends on your niche, keywords you wish to rank for, and marketing goals.
5. Use Your Published Content to Jump Start Other Online Marketing Strategies
A well-optimized content silo can already help you in search engine optimization (SEO). But you can let it work harder by using it to begin other digital marketing plans.
Consider these:
Social media channels.

Pick quotable quotes or highlight vital information to create posts, reels, carousels, and even stories. 

Email marketing.

Include a call to action (CTA) in each pillar and cluster page to encourage patients to sign up for your newsletter. You can then send them timely reminders, such as appointment schedules or dental care tips.

Paid advertisements.

Google Ads and other platforms let you create targeted campaigns using the keywords you are already ranking for organically. These are excellent when you want to be more visible on the first page or when you want immediate results.

Videos.

Turn high-performing blog posts, such as the importance of booking an appointment, into engaging videos. They are perfect for increasing engagement, pushing leads deeper into the sales funnel, and enhancing credibility and expertise.
Summing Up
Content marketing helps dental clinics grow by increasing brand awareness, improving returns, and generating leads. But only a clear, sustainable, scalable plan makes it effective.
The five-step guide above helps you develop a strategy now. But to take the campaign to a more advanced level, consider working with a healthcare digital marketing team. They can help you with content ideation, creation, and distribution so you can focus on your business.