Do you experience a sound delay on your Bluetooth headphones? Well, don't worry as I'm here to help you! In this article, we will discuss how to fix sound delay on Bluetooth headphones.
Today, headphones have become a highly useful and indispensable tool in many people's daily lives. Technology and science have changed in a way that makes wireless headphones more popular. It is a compact headset that you connect to a computer or phone via Bluetooth so that you can use it.
Sound delay is a common problem with Bluetooth headphones. In this case, the audio lags behind the video, creating an unpleasant experience. Many factors can contribute to this issue, such as distance, obstacles, and interference. 
Therefore, today we will show you how to fix sound delay on Bluetooth headphones in this article. Also, we will explain what factors affect Bluetooth sound quality. 
Without spending any more time in the intro, let's get started!
What Factors Affect The Quality Of Bluetooth Sound?
There are various factors that can affect Bluetooth sound quality, including the following:
Bluetooth Version
When everything is at its best version, everything will work smoothly. To prevent the connection, check and update your Bluetooth audio to the latest version. It is also important that you check the headset to ensure that the two devices are compatible.
Over the years, Bluetooth technology has improved significantly. The latest Bluetooth 5.0 can process audio data more quickly than previous versions, resulting in shorter latency times and better sound quality.
Distance Between Two Bluetooth Devices
The safe connection distance varies depending on the Bluetooth headset and the Bluetooth device. If your device is a higher version, that allows for greater connectivity. But you are only able to connect within a certain range. 
Going beyond that range will adversely affect the connection. Furthermore, the further the distance, the weaker the transmission, the sound quality gradually decreases until the connection is lost completely.
Obstacles can also contribute to the distance. If there are many obstacles, the connection is also limited even if the distance is close. So make sure the length and space for the connection are appropriate. It is best to bring the headphones and audio source closer together.
Bluetooth Codec
A Bluetooth codec algorithm that compresses encodes and decodes digital audio data. In compression, it reduces the audio file size (so it won't consume the bandwidth) and encodes it into an appropriate format to be transmitted. Then, it decodes the compressed data in order to convert it into an audio signal so that we can hear.
There are many Bluetooth audio codecs that are available, and each one comes with its own distinctive formula for the compression and transmission of audio data.
One of the most crucial things to bear in mind is that certain codecs are more effective than others in streaming music via Bluetooth. And you should use those codecs if you want to ensure a smooth music listening experience using Bluetooth headphones and your source.
Also, make sure that the Bluetooth codec of your headphones should match the codec of your audio source. Otherwise, they will simply use the lowest audio codec – SBC, which can also cause audio delay.
Interference (Frequency Noise)
An interference signal is a signal that interferes with the clear signal between your Bluetooth headphones and your source.  There are probably several wireless devices in your home such as wifi, wireless mouse, laptop, television. Each of them uses a different type of radio signal.
They emit radiofrequency that may interfere with the signal flow to your Bluetooth headphones. In most cases, these frequencies are effective. It is possible to have some frequency conversion that overlaps with other devices. If this occurs, noise, sound distortion, and even delay will result. 
How To Fix Sound Delay On Bluetooth Headphones
One thing that you need to remember is that audio delay will always be present in wireless connections. We've already explained that encoding, transmitting, and decoding audio data wirelessly always takes more time than wired connections. But you can minimize it so that it does not become too noticeable. 
Currently, there is no way to completely eliminate Bluetooth audio delay, but there are several things you can do to reduce the sound delay on Bluetooth headphones. Different operating systems use different software structures, so the connections and testing will be as well. 
Fixing Bluetooth Sound Delay Issue In Windows
The following are four ways through which one can resolve the issue of audio delay in windows PCs:
Reconnecting Bluetooth Headphones
Sometimes, this issue occurs due to a malfunctioning Bluetooth connection. In this case, the simplest solution is to reconnect the Bluetooth connection. 
Usually, this is the easiest and most common way to fix the problem. You may need to reset your Bluetooth headphones and speakers, then reconnect them to your computer after a few seconds. 
Simply disconnect the headphones from the device, turn it off, and then reconnect it with the power on.
Hopefully, it will correct the laggy connection and improve audio sync. If this doesn't solve the issue, the next solution can definitely help.
Update The Latest Bluetooth Driver
When you connect your Bluetooth headphones for the first time, Windows automatically installs the appropriate driver. But it won't automatically update the latest drivers until you manually update them. Sometimes headphones experience audio lag when using outdated software drivers.
To install and update the latest Bluetooth driver on your PC, follow these steps:
First of all, Right-click on the

Start

button (Windows logo), then choose

Device Manager

.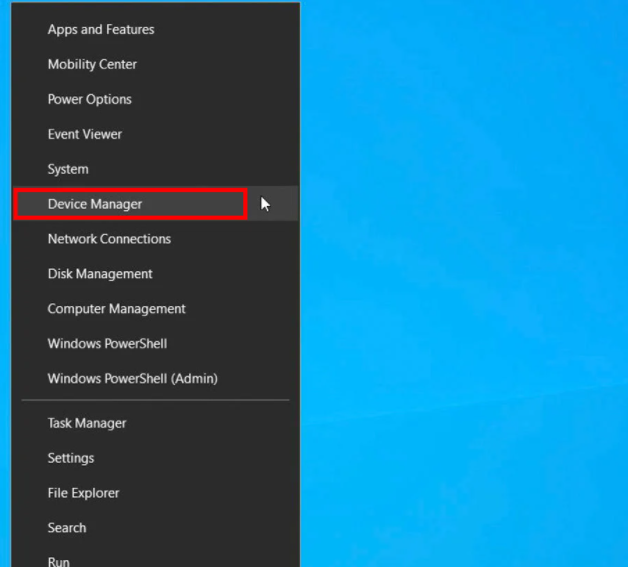 Now click the

arrow

pointing to the right beside

Bluetooth

to open the Bluetooth dropdown menu.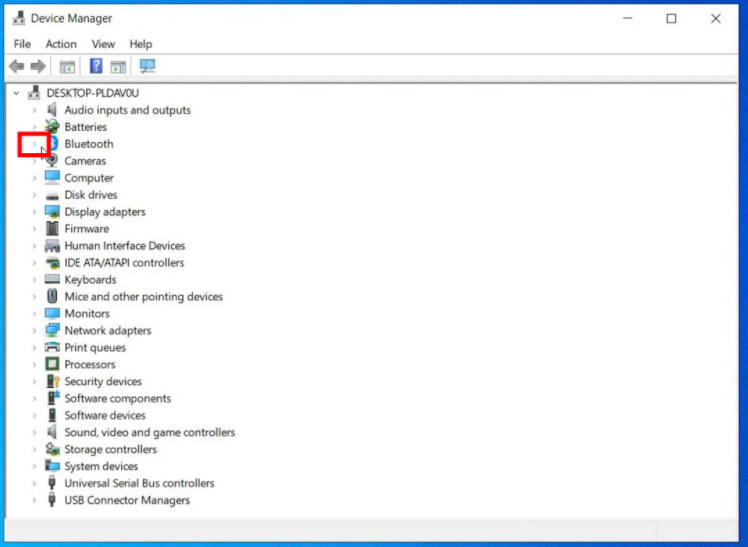 This will show a list of all Bluetooth devices currently connected to your computer.

Find

the name of your

Bluetooth headphone

and right-click on it.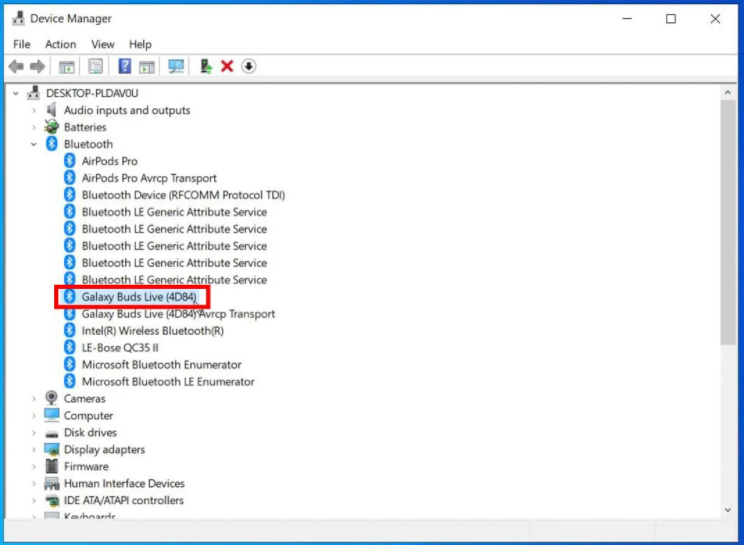 After that select

Update driver

to allow the application to run the Bluetooth device updater automatically.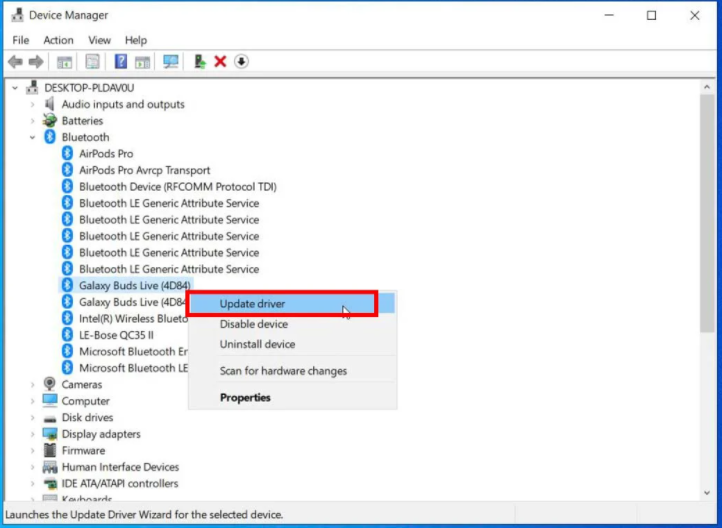 When the Update has been completed, you can usually start using it. However, it is recommended that you exit and restart your Bluetooth device to be sure you will receive the latest Bluetooth update.
Restarting Windows Audio Service
Windows Audio Service is a background task that manages all audio playback and output on your computer in the background. Follow these steps to restart it:
Firstly, to launch the

Run

dialog box, hold down the

Windows key

(on your keyboard) and click

R

.
Then, type

services.msc

and press Enter.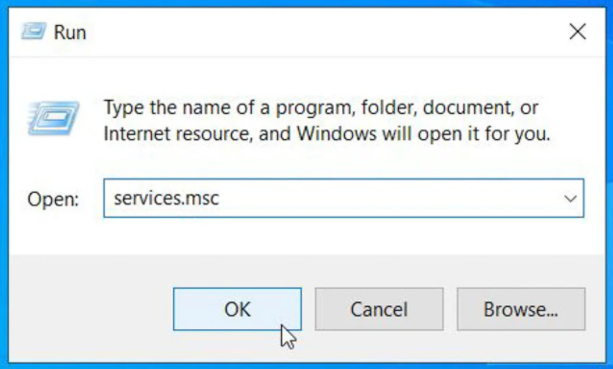 Find the

Windows Audio

tab at the bottom of the window that will appear, then right-click on it. 
And now select

Properties

.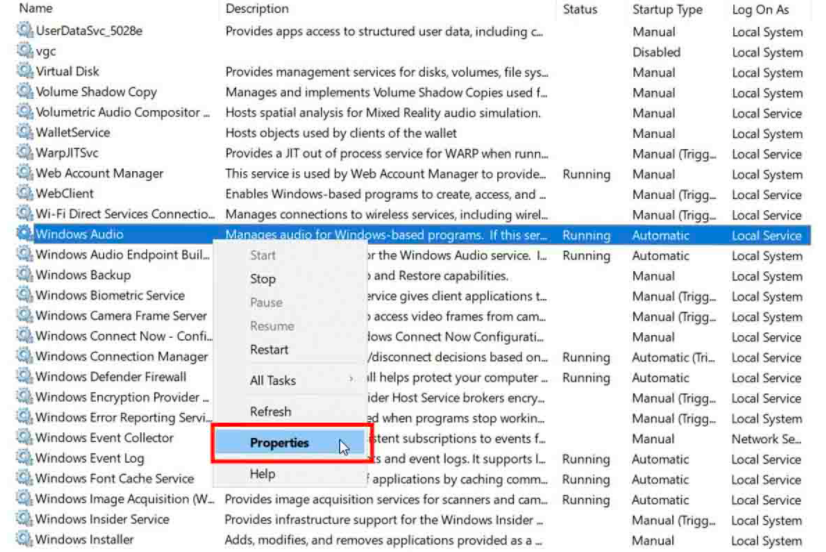 After that, select

Automatic

for the Start-Up type on the

General

tab.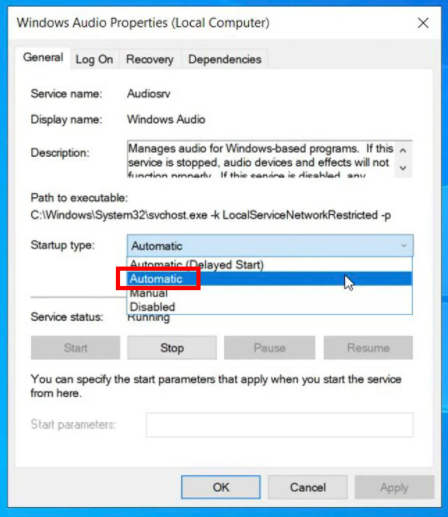 Click on the

Recovery

tab.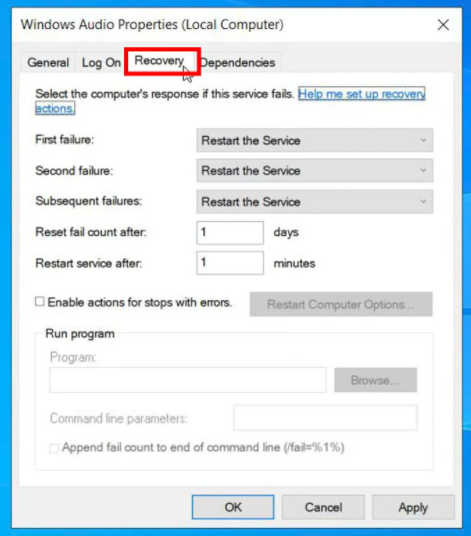 Select

Restart the Service

from the drop-down selection for First Failure and Second Failure and then click

OK

.
Now you need to repeat the same steps for the Windows

Audio Endpoint Builder

.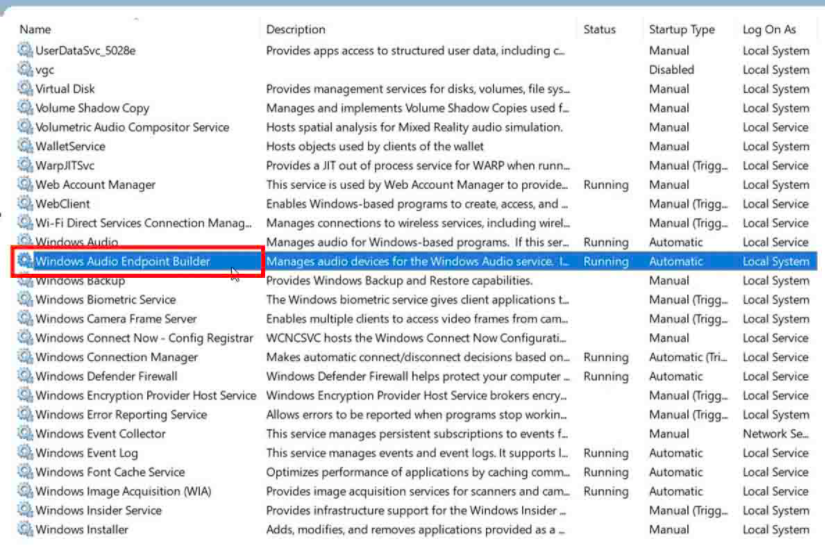 After that

Restart

your PC, then connect your Bluetooth headphones again.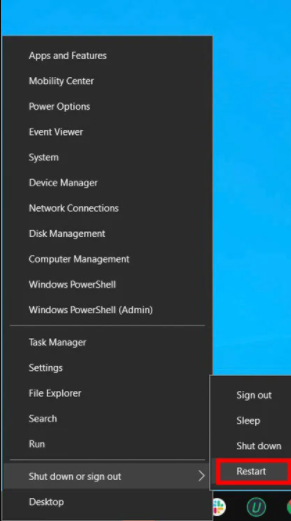 Windows Audio Playback Troubleshooter
Windows 10 comes with a built-in troubleshooting feature to help you solve common computer problems. Follow these steps to try and resolve a laggy Bluetooth connection:
In the taskbar of your PC screen, right-click on the

Sound

Icon and then select

Troubleshoot Sound Problems

.

From the drop-down list that appears, select your

Bluetooth headphone

and click

Next

.

According to the issue identified by the Troubleshooter, the next steps will differ. To troubleshoot the device, follow the on-screen prompts.
Fixing Bluetooth Sound Delay Issue In MacBook
Users of Macbooks will probably find it simpler because there are only two different ways to do it. No matter what the operating system, accuracy is necessary when performing operations. To fix sound delay on Bluetooth headphones, follow these steps:
Bluetooth Module Reset
To reset the Bluetooth module of the Mac device, you simply need to follow these steps:
First of all, press the

Shift

key, then hold it along with the

Option

key, and the Menu Bar will appear.
Now go to the Bluetooth menu, click

Debug

, then click

Remove all devices

. Your computer will then remove all Bluetooth devices connected to it.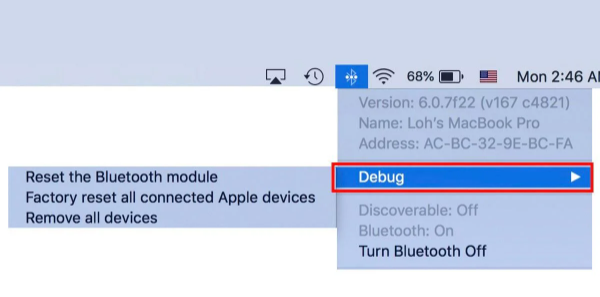 After that repeat all steps and select

Debug

, then

Reset Bluetooth Module

. Finally, reconnect your headphone.

Delete Old Bluetooth Files
Sometimes a corrupted system file can also cause delays in the sound of Bluetooth headphones. To fix the issue, follow these steps:
The first thing you need to do is launch

Finder

by pressing

Option+Command+Space and click on Go.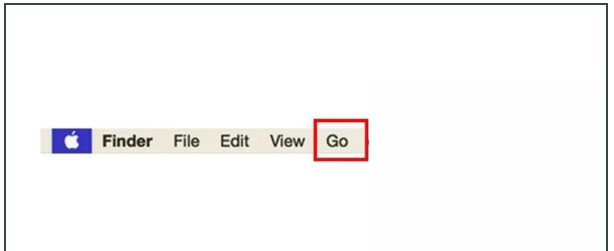 Then Go to the Folder from the menu bar.

Now type

/Library/preferences

in the popup window and click on

Go

.
After that search

com.apple.Bluetooth.plist

and then move it to the trash.
Again, follow the first step, type ByHost after preferences, and locate the file named

apple.Bluetooth.xxxxxxxx

where the 'xxxxxxxx' is unique for every PC. To delete this file, move it to the trash and

restart

both the PC and headphones.
That's all! Now you can listen to your favorite tunes using Bluetooth headsets without experiencing any sound delay! 
Why Do My Bluetooth Headphones Have a Delay?
Bluetooth headphones do not connect directly to your device since they are wireless. A Bluetooth connection is what allows them to connect with your device. Using wireless devices provides the benefit of free movement. But Bluetooth headphones have a delay because they have to transmit the audio signal wirelessly. This means that when listening to audio through Bluetooth headphones, there will be a delay between when you speak and when you hear your voice played back.
It is necessary for the devices to 'sync up' when there is a delay. To sync up, one device sends information, and the other must simultaneously receive it. This commonly happens when devices are close to each other. 
A large distance between the devices will result in a more noticeable delay. The Bluetooth connection can also experience sound delays if there is a lot of traffic. It becomes slower and more congested as more devices attempt to connect to the Bluetooth connection.
One way to reduce this latency is to enable the "audio codec support" setting on your Bluetooth device. This setting will allow your device to receive higher-quality audio signals, which will help to minimize the delay. 
You can try the above steps if your device is close to the other Bluetooth headphones, but they still have a delay. If none of these work, then you should contact your computer's customer support team or the company that makes your headphones.
Conclusion
In this article, we have shown you how to fix sound delay on Bluetooth headphones. 
Moreover, we discussed the reasons why Bluetooth headphones have a sound delay. Hope this article helped!
If you are experiencing a sound delay with your Bluetooth headphones, you should make sure they are both up to date with the latest software. If they are, you can try toggling Bluetooth off and then on again on your device, or restarting your device. 
In case that does not work, you can try unpairing your Bluetooth headphones and then repairing them. You may need to contact the manufacturer if none of these steps work.
If you're still facing any problems after reading this article, please let us know by leaving a comment in the below box.
Thank you for reading and keep enjoying your favorite tunes without any sound delay with Bluetooth headphones!