Business
In-House Vs. Outsourced IT For Small Businesses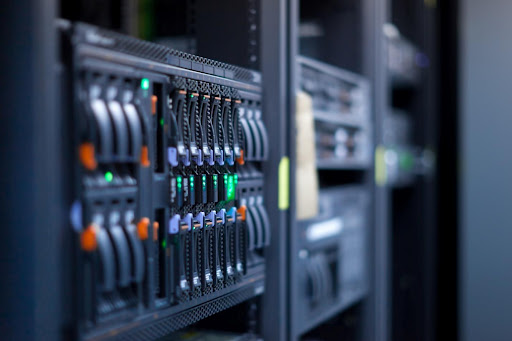 As a small business owner, having an organized and efficient IT infrastructure is vital to your success. It can be tricky choosing between utilizing an in-house or outsourced tech service since both have advantages and drawbacks, yet making the right decision could provide you with long-term growth for your company. See more about outsourcing and how it works on this page here.
To help you identify which technology management system is the best fit for your business, below are some useful pieces of information. Additionally, I've included helpful tips to ensure that whatever choice you make brings maximum efficiency and value to your organization. Read on to discover more about the optimal solution for making sure all aspects of your operations run as smoothly as possible.
Understanding In-House IT and Outsourced IT
The primary difference between in-house IT and outsourced IT is the implementation of technology. With the in-house team, an organization has direct control over hardware, software, network infrastructure, and other systems that are deployed and maintained within the organization that's generally done by a team of internal technicians and engineers.
In contract, outsourced IT involves enlisting the services of a third-party provider to handle all or part of a company's technology needs. This can include hardware, software, networks, and more. An outsourced company may also provide additional services such as system monitoring, data backup and recovery, helpdesk support, security management, and disaster recovery planning. See more about security management at this link: https://www.sciencedirect.com/topics/computer-science/security-management. 
Also, outsourced ITs are external businesses that deliver IT maintenance and administration services to organizations. While the former gives a higher level of personalized service, MSPs offer an extensive array of knowledge and resources which can be cost-effective for business owners. They can complete projects efficiently on weekends and meet set objectives in timeframes specified by their clients, plus they don't have to stay part of your payroll indefinitely. These experts get compensated based on each project concluded and other related efforts, and these are just some benefits you'll learn more about as you read further below.
Ultimately, the choice between in-house IT and an MSP depends on each business's specific needs and goals. By understanding the differences, companies can better manage their technology infrastructure for maximum efficiency.
Pros of an In-House System
An in-house system can provide a multitude of benefits for a business. One major advantage is the ability to tailor the software, programs, and hardware to meet the company's specific needs. This level of customization ensures that everything is optimized to increase productivity, streamline processes, and enhance overall efficiency. 
In addition, the employees provide greater control over data security and privacy. By housing sensitive data in one location, businesses can maintain tighter security measures to protect against cyber threats, phishing, and hacking. Implementing this specific model can offer businesses a more efficient, secure, and cost-effective solution.
Pros of Outsourcing to an MSP
Handing IT management over to an experienced managed service provider is a brilliant decision for businesses, allowing them to concentrate on their core competencies. At the same time, the experts handle all of the complex technology-related tasks. Partnering with an MSP provides access to a proficient team of professionals who possess multiple talents and knowledge bases unmatched by anyone else in the market.
This dedicated team guarantees your infrastructure consistently performs its best while recognizing any arising problems before they become critical. In addition, outsourcing offers flexible solutions with predefined expenses – a key element for businesses hoping to manage their finances successfully.
There will be no extra costs for training, and multiple people are familiar with the whole account. This is in contrast to a budgeted single provider, where failure can occur more likely when they aren't able to handle spikes in system usage. With the help of Delval Technology Solutions, you also have superior and high-quality tools that the business is not required to purchase, and extra hours can be devoted to fixing an issue. They are also up-to-date with the latest defenses because they handle various clients with multiple needs.
Furthermore, MSPs typically offer 24/7 support, so you can rest assured that your business operations are in good hands, even outside regular hours. By outsourcing to the best providers, businesses can streamline their operations and gain a competitive edge in today's rapidly changing technological landscapes.
Cons of an In-House System
When managing your organization's data, it can be tempting to keep everything in-house. However, there are some cons to this approach that you should keep in mind. First, know that maintaining your data infrastructure requires significant investment in hardware, software, and personnel. This means you may be diverting resources away from other important business areas.
If you experience a technical issue or data breach, it can be more difficult to get quick and reliable support because the team might be too busy fixing everything, and there will be no additional backup. Finally, an in-house system may not have access to the same security measures and updates as the other solutions, leaving you vulnerable to potential security risks. While there are certainly benefits to an in-house system, it's important to carefully consider whether the cons outweigh the pros for your unique situation. 
Top Reasons to Outsource 
Outsourcing IT services has gained traction as a popular option for businesses and the appeal is undeniable. Not only does it provide more value, but also cost savings associated with outsourcing can be hard to ignore. 
Essentially, companies no longer need expensive in-house departments when they rely on specialized experts to manage their tech needs from the outside. This trend offers convenience and affordability that's becoming increasingly difficult not to take advantage of.  
Also, you'll get access to the latest and greatest software and hardware and round-the-clock support and maintenance with MSPs that can be beneficial. You can visit and see this webpage for more posts about MSPs.
This allows your business to focus on its core competencies while leaving the technical aspects of your operation in the hands of trusted professionals. These factors combine to make outsourcing a smart business decision that can help take your company to the next level.