Fashion
Master Big and Tall Layering for Stylish Menswear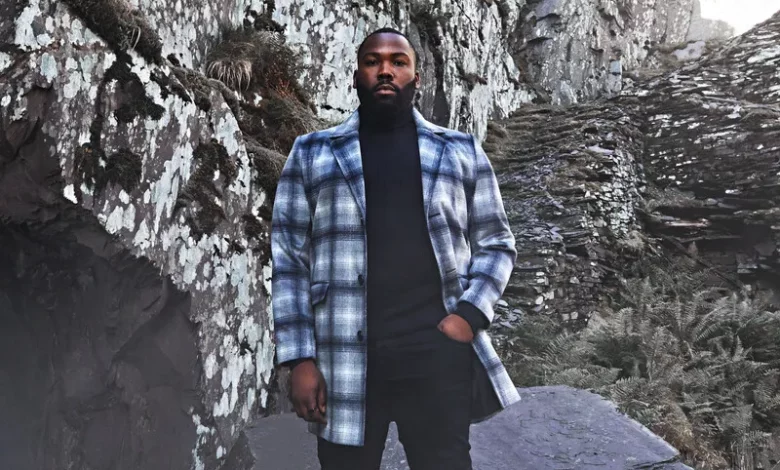 Are you a guy who is 6 feet or taller? If so, then you know it can be a challenge to find clothing that fits comfortably and looks stylish.
But don't let this discourage you! With the right layering pieces—most notably, men's tall hoodies—there are endless possibilities when it comes to creating looks that fit your stature while showcasing your style.
By taking fashion advice from big and tall sources like size-specific blogs and delving into the basics of men's apparel layering techniques, you can create outfits that look sharp and feel great all at once.
Understanding the Basics of Layering for Men's Tall Hoodies
When it comes to men's fashion, layering is a style staple that can take your outfit from basic to trendy. And with tall hoodies, the layering options are endless. A perfect mix of fashion and function, tall hoodies are designed to keep you warm and stylish. But putting together the perfect layered look can be tricky. 
Start with a simple base layer, such as a plain white t-shirt or long-sleeve shirt. Then, add a lightweight jacket or sweater to create a cozy yet fashionable look.
Top it off with a tall hoodie for an extra layer of warmth and style. With a little bit of creativity and layering know-how, you'll be able to create a stylish outfit for any occasion.
Choose Versatile Pieces to Layer with Your Tall Hoodie
As the temperatures start to drop, it's time to break out your favorite tall hoodie to stay cozy and stylish. But how do you take your hoodie look to the next level? The trick is to choose versatile pieces to layer with your hoodie. Instead of just throwing on a jacket, try pairing your hoodie with a denim or leather vest for an edgier vibe.
Or opt for a longline cardigan to add some sophistication to your casual look. Another great option is a bomber jacket or an army-style jacket for a cool, streetwear-inspired outfit. The key is to have fun with layering and experiment with different textures and colors to create a unique look that reflects your personal style.
Consider matching your bottom layer with your top half.
When it comes to choosing an outfit, we often focus on what we're wearing on the outside without considering what's underneath. However, paying attention to your bottom layer can make all the difference in achieving a cohesive and stylish look. Matching your top half with your bottom layer can elevate even the most basic outfit, creating a polished and put-together appearance.
Whether you opt for a matching set or choose complementary colors and styles, taking the time to coordinate your undergarments with your top half is a simple yet effective way to step up your fashion game.
Think About Proportion When Picking Out Accessories
Accessories are a fantastic way to elevate any outfit, but it's important to consider proportion when choosing which ones to wear. An oversized necklace may be stunning but could overwhelm a delicate blouse, while dainty earrings may not be visible with a statement jacket.
When picking out accessories, think about how they will balance and enhance your outfit rather than just stand out on their own. By taking proportion into consideration, you can create a cohesive and stylish look that is sure to turn heads.
Experiment with Different Colors and Patterns
Exploring different colors and patterns can be an exciting process. It allows us to experiment with our creativity and express our individuality. Some people prefer bright, bold colors, while others lean toward muted, understated hues. Patterns, too, offer a wide variety of options, such as stripes, polka dots, or florals.
Mixing and matching colors and patterns can produce stunning and unexpected results. It's a fun way to refresh our wardrobe or home decor and often leads to discovering new favorites. So why not step out of your comfort zone and try something new? Who knows, you might just find a new color or pattern that becomes your new go-to.
Accessorize wisely by picking scarves, hats, and shoes that complement the look.
When looking to accessorize a men's tall hoodie, one should always keep in mind that the key is to choose items that work with the look of the hoodie instead of trying to compete with it.
The best way to do this is to pick out scarves and hats in complementary colors and materials that will bring out the unique features of the piece.
Additionally, when selecting shoes, ensure they are appropriate for the overall look you are going for: make sure they match color-wise and also consider whether dressy or casual shoes are more suitable. With an eye for detail, choosing accessories for your men's tall hoodie can be easy.
All in all, layering with a men's tall hoodie is not hard once you know the basics. When it comes to pairing tops and bottoms, make sure that your outfit looks good proportionally. Then, don't be afraid to add color! Layering can be lots of fun, and don't forget that regardless of what type of clothing you layer together, confidence is key to any stylish look.