Travel
National Parks – America's Best Idea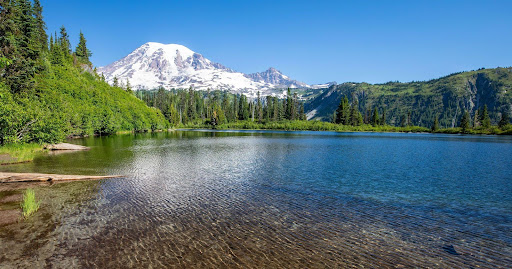 Have you ever gazed at a stunning vista or walked through an ancient forest and felt a sense of peace and wonder? As an American, you have access to some of the planet's most beautiful and historically significant lands – the U.S. National Park system. 
Established over a century ago, the parks preserve natural and cultural heritage sites that belong to all citizens. From the massive granite cliffs of Yosemite to the geysers of Yellowstone, the parks protect over 84 million acres of extraordinary wilderness. 
Yet their impact extends far beyond geography. The parks have shaped our national identity and values. They represent ideals of conservation, adventure, and open spaces that define the American spirit. This summer, get out and explore your parks. Their grandeur will inspire you; their solitude will nourish your soul. America's best idea is waiting.
Must-See National Parks Across the USA
America is home to some of the most stunning national parks in the world. From the red rock wonders of the Southwest to the lush rainforests of Hawaii, natural treasures exist to explore all across the USA.
Yosemite National Park
No list of must-see parks is complete without Yosemite. With massive sequoia groves, thundering waterfalls and cliffs that seem to touch the sky, Yosemite is one of the crown jewels of the National Park System. Don't miss the iconic Yosemite Valley, with attractions like Half Dome, El Capitan, and Yosemite Falls.
Grand Canyon National Park
One of the world's greatest natural wonders, the Grand Canyon's immense size and vibrant colors will leave you in awe. Gaze into the canyon from the South Rim, hike down to the canyon floor, or raft along the Colorado River for an unforgettable adventure. Sunrise and sunset are spectacular times to view the canyon.
Yellowstone National Park
Yellowstone was the first national park in the world and remains one of the most impressive. It's home to half of the world's geothermal features, including the famous Old Faithful Geyser. You'll also spot bison, grizzly bears, wolves and herds of bighorn sheep in America's true wilderness.
Hawaii Volcanoes National Park
Want to experience volcanic wonders? Head to Hawaii Volcanoes National Park to see the massive Kilauea volcano and walk through a lava tube. You can hike to the summit of Mauna Loa, the world's largest active volcano, and see the surreal volcanic landscapes of the Kahuku unit. At night, the lava glows red against the black rock.
America's national parks offer adventures beyond imagination. So get out there and explore – the natural world is calling!
Planning Your Next National Park Adventure
Planning a trip to one of America's most prized national parks is exciting. Where to start? Here are some tips to help you prepare for an unforgettable adventure.
Choose a Park
The options are endless, with over 400 national parks spanning deserts, forests, beaches, and mountains. Consider what scenery and activities interest you, like hiking, camping, wildlife viewing, or scenic drives. Once you narrow it down to a few favorites, check official park websites for highlights and recommendations to determine which one calls your name the loudest.
Determine When to Visit
From June to August, summer is the most popular (and crowded) time to visit national parks. Spring and fall often see smaller crowds with pleasant weather. If you want to avoid the masses, winter can also be a stunning time to see parks in a new light. Remember that some roads and facilities may be closed or have limited access during the off-season.
Make Lodging Reservations in Advance
If you want to stay inside the park at one of their lodges or cabins, book 4-6 months ahead, especially for peak season travel. Campsites often fill up months in advance too. Nearby towns usually have many additional accommodation options if in-park lodging is full.
With some planning and prep work, you'll be ready to embark on an unforgettable national park adventure. The memories you make will last a lifetime. What are you waiting for? The great outdoors is calling!