Health
Understanding the Network of Hospitals and Doctors Covered by Family Health Insurance Plans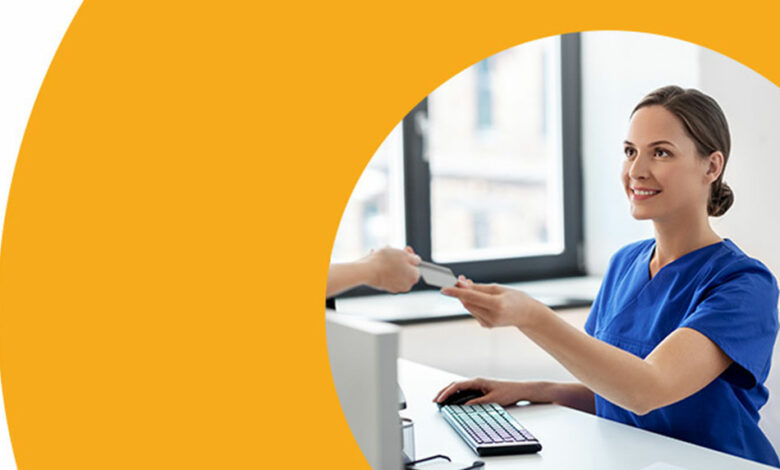 What are Network Hospitals?
Network hospitals are medical facilities that have an agreement with an insurance company to provide medical treatment to policyholders who have a health plan with that company. They are an essential component of the healthcare insurance eFamily healthcare insurance plans are a type of health insurance policy that covers the entire family's medical expenses. These policies are designed to provide financial protection to the policyholder and their dependents against medical emergencies and illnesses. A family floater health insurance is one of the most common types of family health plans. This article will discuss the network of hospitals and doctors covered by family health plans, including family floater health insurance and the best family insurance policy to purchasecosystem, providing policyholders access to affordable medical treatment. Insurance companies negotiate rates with network hospitals, which means that policyholders can avail of medical treatment at lower costs than they would have to pay at a non-network hospital.
How do Network Hospitals Work?
Network hospitals work similarly for family health policies as they do for individual policies. The main difference is that a family health policy covers multiple family members, whereas an individual policy covers only one person.
When a family member requires medical treatment, they can visit any network hospital covered under the family health insurance policy. The policyholder must present their medical insurance card and identity proof for cashless medical treatment at the hospital. The hospital then verifies the policyholder's details with the insurance company and submits the bill directly to the insurance company for settlement.
Policyholders can find out which hospitals are covered under their family health plan by referring to the list of network hospitals provided by their insurance company. This list is usually available on the insurance company's website or can be obtained by contacting the insurance company's customer service.
When selecting a family health plan, it is essential to consider the network of hospitals covered under the plan and ensure that the policy offers comprehensive coverage for medical treatments that your family may require in the future. Some family health policies may limit the number of members covered, so it is important to check the policy terms and conditions before purchasing the plan.
What are the Benefits of Network Hospitals?
A network hospital is a medical facility with a pre-agreed contract with an insurance company to provide cashless medical treatment to policyholders. These hospitals offer various medical services, including diagnostics, treatments, and surgeries. Here are some of the benefits of network hospitals:
1. Cashless Treatment
One of the primary benefits of network hospitals is that policyholders can avail of cashless treatment. The policyholder does not have to worry about arranging the funds required for medical treatment, as the insurance company settles the bills directly with the hospital.
2. Easy Access to Medical Facilities
Network hospitals are usually located in easily accessible locations, making it easy for policyholders to access medical facilities when needed. It is particularly important in emergencies, where quick access to medical facilities can be critical.
3. Affordable Treatment
Network hospitals offer medical treatment at pre-negotiated rates with the mediclaim insurance company. This means that policyholders can avail of medical treatment at a lower cost than they would pay at a non-network hospital.
4. High-Quality Medical Care
Insurance companies select network hospitals based on various factors, including the hospital's infrastructure, medical facilities, quality of medical care, and track record. This means that policyholders can receive high-quality medical care at network hospitals.
5. No Hassle of Reimbursement
As the insurance company settles the bill directly with the hospital, policyholders do not need to go through the hassle of reimbursement. This saves both time and effort and reduces the financial burden on the policyholder.
How to Find a Suitable Network Hospital?
Consider the following points to find a suitable network hospital.
Look for the list of network hospitals included in your policy. Your insurance provider may have an online portal where you can search for network hospitals in your area.

Look for network hospitals near your home or workplace. Consider the distance you are willing to travel for medical treatment.

Look for hospitals that have good credentials, such as accreditation from a reputable agency. You can check with your state health department or medical board to see if the hospital has any disciplinary actions against it.

If you have a specific health condition, look for network hospitals that specialise in treating that condition.
When choosing the  policy, consider family floater health insurance. Family floater covers the entire family best family health insurance under one policy. The policy has a single sum insured, which can be used by any family member to cover their medical expenses. It means that if one family member falls ill and needs medical attention, the policy can be used to cover their medical costs. Other family members can use the remaining sum insured if they require medical attention later. Niva Bupa offers great family health plans that meet the family's needs and provide the best financial protection against medical emergencies and illnesses.