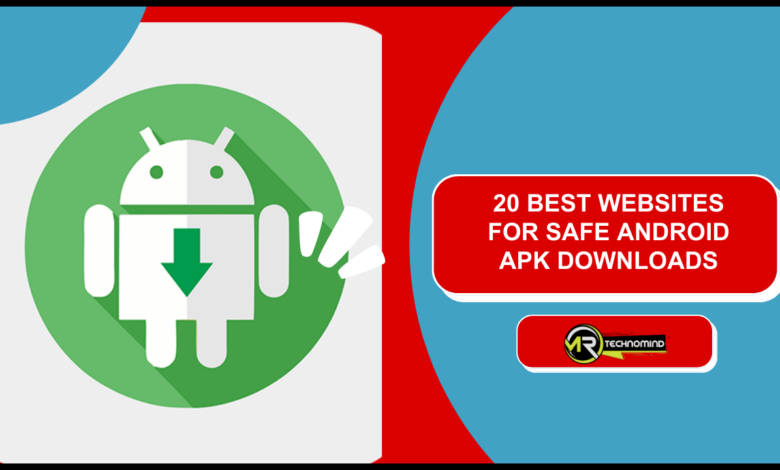 With over 2.5 billion active Android devices worldwide, Android app development has exploded. Users turn to APK files to install apps outside of mainstream app stores like the Google Play Store. While convenient, downloading APKs from shady websites can expose your device to malware and privacy risks.
This article explores 20 verified safe APK repositories, so you can expand your Android app library without compromising security. We'll also overview what APKs are, key benefits and risks of sideloading them, and best practices for safely installing APKs.
An APK file contains everything an app needs to run on your Android smartphone or tablet – executable code, manifest file, certificates, resources, etc. By manually downloading and installing APKs, you bypass app stores like the Play Store in a process called sideloading.
Sideloading allows accessing geo-restricted and paid apps for free. It also lets you update apps on your own schedule. However, APKs can potentially contain malware if the source isn't trustworthy. We'll cover how to spot unsafe sites and only download from reputable APK repositories.
The 20 websites reviewed here – like APKMirror, APKPure, and F-Droid – are safe APK sources. Their editors meticulously vet uploads for malware using antivirus scans and code reviews. Community ratings also help identify trusted APKs.
We'll overview unique highlights for each site, like APKMirror's vast catalog or F-Droid's open source ethos. Following our tips for identifying secure sources means you can tap into Android's wider app ecosystem without unstable or malicious APKs compromising your device's performance and data privacy. Let's explore the diverse world beyond the Play Store!
What Are Apk Files?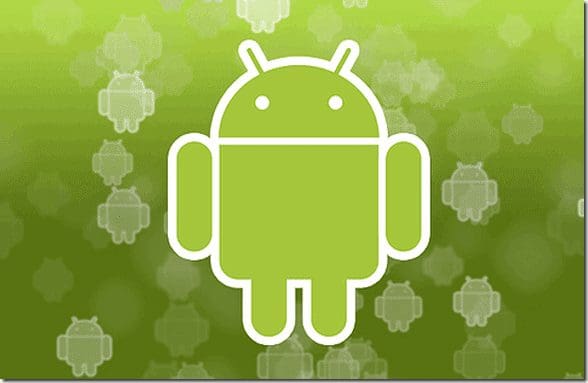 APK files contain all the code, resources, assets, certificates, and manifest files needed to properly install an app on your Android device. They allow you to sideload apps without using an app like the Google Play Store.
Sideloading manually downloads and installs APK files instead of apps through an official store. It bypasses any filtering or checks by app stores and gives you more control over app distribution.
Why Download Apk Files?
There are several reasons why you may want to download APK files instead of using the Play Store:
Region locking: Google Play Store apps are restricted based on geographical region. Downloading APKs lets you install region-locked apps.

Speed: Downloading and installing an APK file is often faster than downloading from the Play Store.

Cost: Some apps charge a fee on the Play Store but offer free APK downloads. APK files also let you try paid apps for free before purchasing.

Control: You don't need a Google account to download APK files. It also allows you to control app updates instead of apps auto-updating manually.

Censorship: In countries where the Play Store is banned or censored, APK downloads may be the only way to get certain apps.
Risks of Downloading Apks From Unsafe Sources
While APK files offer benefits, downloading them from unknown or disreputable sites also carries security risks:
Malware: Hackers can insert malware like spyware, trojans, and viruses into APK files, compromising your phone's security once installed.
Phishing: Fake or corrupt APK download pages may steal your personal information through phishing attempts.
Poor performance: Improperly configured APKs may drain your phone's battery, slow performance, or render apps unstable.
Bricking: Severely corrupted APK files can "brick" or crash your OS, forcing you to reformat your device.
How to Safely Download Apk Files
To avoid the risks of APK downloads, follow these guidelines:
Only download APKs from reputable websites known for properly vetting files.

Before installing, scan any downloaded APK with antivirus software to detect potential malware.

Check app permissions and make sure they are reasonable before installing the APK.

Look up reviews of the APK source and check developer profiles to confirm legitimacy.

Avoid sideloading unnecessary APKs from unknown developers, and uninstall any APK that causes performance issues.
Following these best practices allows you to realize the benefits of direct APK downloads safely. Now let's look at 20 of the best websites for secure APK downloads.
20 Best Websites for Safe Android Apk Downloads
1. APKMirror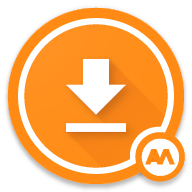 APKMirror is one of the most popular APK download sites, owned by Android Police. Staff manually verify all uploads to be free of malware and bugs.
Key features:
Extensive app catalog with constant updates

Editorial content and reviews

Strict vetting process and malware scanning

The active user community provides feedback
2. APKPure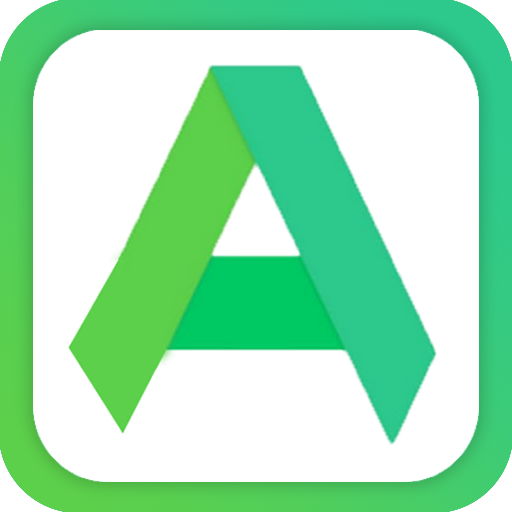 With over 400,000 APKs in its database, APKPure features apps across various categories. User ratings and comments help validate safe APK files.
Key features:
Lightweight APKPure app to easily find and download files

Database of apps unavailable on Google Play Store

Community-driven ratings and reviews

Awards given to top developers
3. F-Droid
F-Droid exclusively hosts free and open-source Android apps. All APKs are signed and validated by its FOSS developers and volunteers.
Key features:
A non-profit organization focused on privacy

Apps are open source and audited

Anti-features like ads and tracking are flagged

Useful categories like science, reading, and accessibility
4. APK Downloader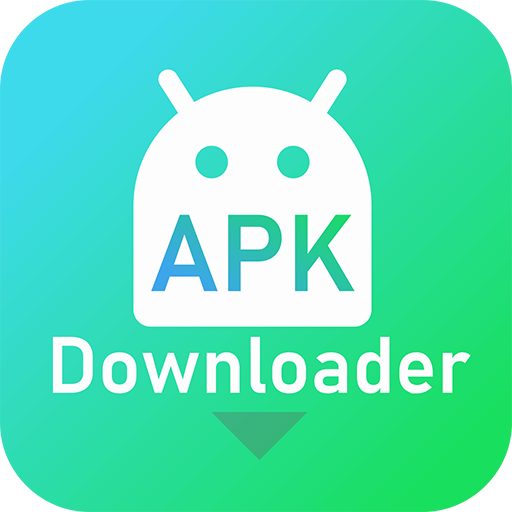 This web-based tool lets you download APKs directly from the Google Play Store. It pulls apps in their original unmodded form.
Key features:
Downloads APKs directly from Google Play

No file tampering, so APKs are safe

Web-based, so no app installation is required

Lets you download region-locked and paid apps for free
5. Aptoide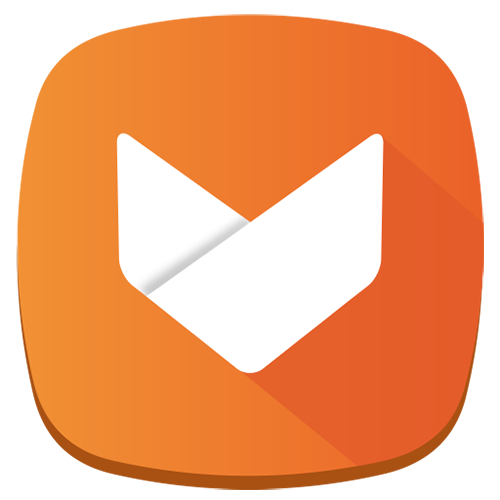 Aptoide operates as an alternative Android app store and APK repository. It offers over 1 million apps between its official store and user contributions.
Key features:
Apps are scanned for malware locally and by a cloud system

Community-driven app store model

Rewards program for uploading quality APKs

"AppCoins" cryptocurrency system
6. APKMonk
APKMonk provides a wide variety of original APKs and a bookmarking feature for quick reference. Its Explore section displays trending and top APKs.
Key features:
Over 50,000 free and safe APKs

Easily browse categories and APK versions

Bookmark favorite APKs for quick access

Dedicated gaming APK section
7. APKBe
This APK download site aggregates apps from various sources, including the Play Store, Aptoide, and Uptodown. Its clean interface simplifies APK searches.
Key features:
Downloads apps directly from official stores

Intuitive search and browsing

Hand-verified uploads and integrity scans

Dedicated editors curate and review APKs
8. Evozi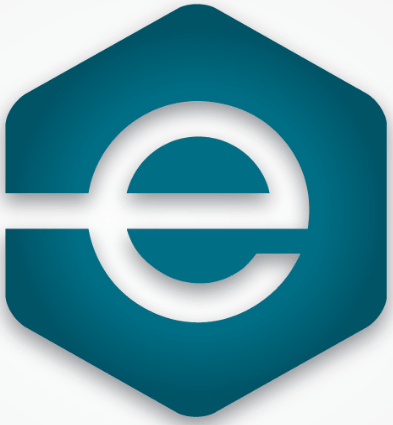 Evozi retrieves APKs from Google Play store URLs. It pulls the original Play Store APK so there's no file tampering or malware injection.
Key features:
Secure download method that pulls from Play Store link

Supports downloading paid and region-locked apps

No APK tampering since files come directly from Play Store

Web app with a simple interface
9. APKMirror Installer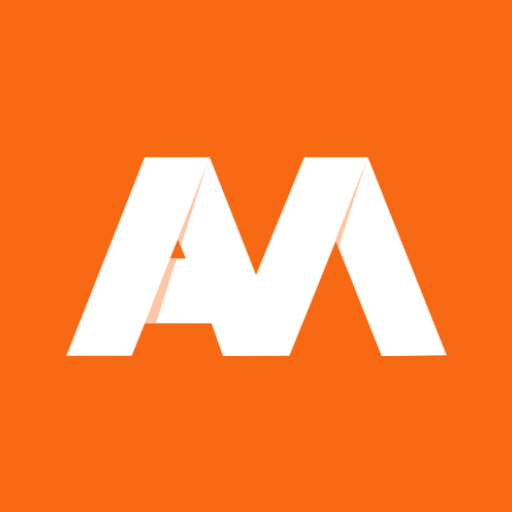 This app lets you easily browse, download, and install APKs hosted on APKMirror. It also includes a built-in MD5 checker.
Key features:
Browse APKMirror's catalog from an app

Integrated APK installer

MD5 hash checker verifies APK integrity

Tracking for app update notifications
10. Uptodown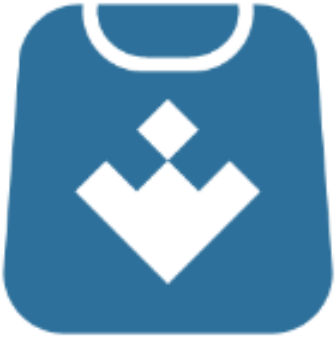 Uptodown hosts a large collection of free and safe APK files uploaded by editors and external developers. Hourly antivirus scans analyze all APKs.
Key features:
Over 2 million APKs across a broad range of apps

Actively curated uploads from editors

Automated and manual verification of APK integrity

Detailed app information and preview images
11. ACMarket
This third-party app store has an associated APK library featuring thousands of free apps and games. Downloads originate from ACMarket's servers.
Key features:
Huge catalog of apps including unlocked premium ones

Intuitive app store-like interface

Indexes new APKs daily

Community-driven ratings and reviews
12. Mobilism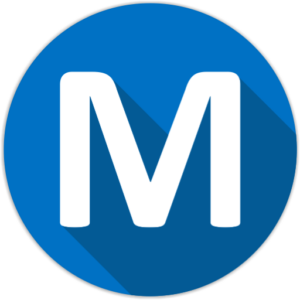 Mobilism allows direct downloads for modded and unmodified APKs. Users can browse apps by platform, genre, and other filters.
Key features:
Large collection of unique APKs

Useful category filters for browsing

Active modding community provides APK options

Requests section for specific APK searches
13. AppBrain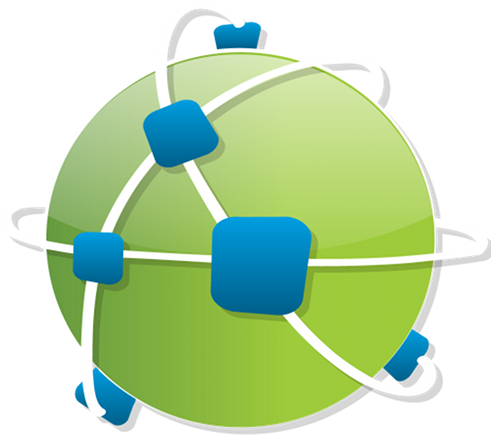 AppBrain aggregates APK files from around the web and apps on the Google Play Store. Downloaded APKs originate directly from official sources.
Key features:
APKs pulled directly from official stores

Hand-tested by AppBrain editors

Malware protection through AppBrain web protection

Smart app recommendations based on your interests
14. APKMonk Installer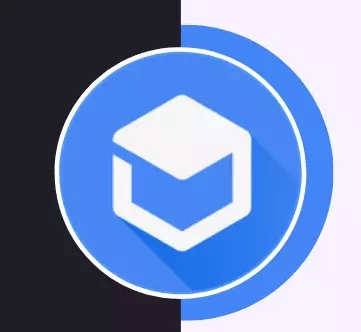 Like the APKMirror Installer, this app lets you easily find, download, and install APKs from the APKMonk repository.
Key features:
Built-in browser for APKMonk's library

Streamlined APK downloading and installing

Version history browsing

Following for update alerts on favorite apps
15. Malavida
Malavida offers an extensive library of apps and games unavailable on the Play Store. All APKs are analyzed by antivirus software during uploads.
Key features:
Over 150,000 APK files across broad categories

Constant APK updates and submissions

Comprehensive antivirus scanning

Per-app user comments and ratings
16. APKMirror Archive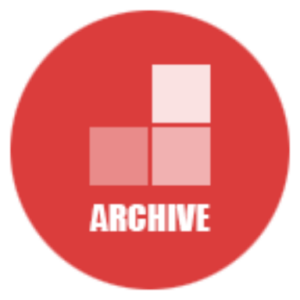 This is APKMirror's repository of older app releases that are helpful for downgrading or debugging. All archived APKs still undergo analysis before posting.
Key features:
Access and download older versions of apps

Manually verified against malware

Organized with detailed version histories

Helpful for developers and advanced users
17. APK4Fun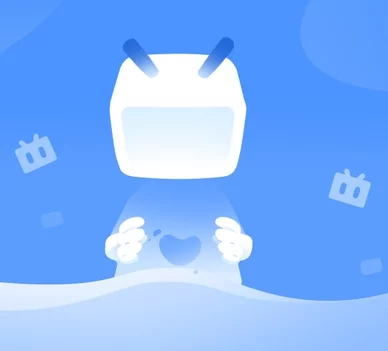 APK4Fun publishes APKs from independent developers across the globe. Apps are sorted into intuitive categories and genres for easy browsing.
Key features:
Globally sourced APKs from indie developers

No malware or spyware

Useful category and version organization

Minimalist interface for easy APK finding
18. APKMirror for BlackBerry
The APKMirror site offers a section dedicated to APKs compatible with BlackBerry 10 and BlackBerry PlayBook devices.
Key features:
BlackBerry-optimized APKs

BB10 and PlayBook version support

APK adaption guides and instructions

Select apps only from official stores
19. APKMirror for Windows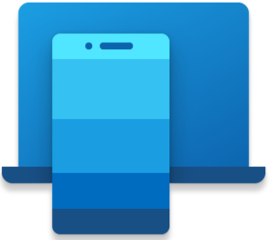 Using emulation software, Windows users can download APKs from APKMirror to use Android apps on their desktops.
Key features:
Guide for downloading APKs on Windows

Instructions for emulating the Android environment

Windows version of APKMirror Installer available

Enable mobile apps on Windows desktops
20. APKMirror for Mac
Like the Windows version, Mac users can follow APKMirror's guide for downloading APKs for Android emulation.
Key features:
Instructions for setting up Android emulators

Mac version of APKMirror Installer

Download Android APKs on MacOS

Run mobile apps natively on macOS machines
How to Choose a Safe Website to Download Apk Files
When searching for APK download sites, keep these criteria in mind to identify safe and reputable sources:
Reputation – Choose sites with an established good reputation, like APKMirror and APKPure. Be wary of unknown sites.
Security – Look for sites that manually verify uploaded APKs or scan them against malware. Avoid sites that directly link APKs with no checks.
Reviews – User reviews and ratings can help validate a safe APK download source. Prioritize sites with many positive reviews.
Support – Legitimate sites will provide ways to get customer support if you encounter issues with an APK download.
Sources – For the most secure APK downloads, choose sites like APK Downloader that pull APKs directly from official app stores without modification.
How to Safely Install Apk Files on Your Android Device
Once you've downloaded an APK from a trusted source, follow these steps for safe installation:
On your Android device, go to Settings > Security and enable the option for Unknown Sources. This allows installing APKs from outside the Play Store.

Locate the downloaded APK file on your device storage. Make sure it comes from a trusted website.

Before installing, use antivirus software or an online scanner to scan the APK file for potential malware.

When installing the app, carefully review its required permissions and only proceed if they seem reasonable.

After installation, monitor the app's performance. If you notice the app draining battery or using data in the background, uninstall it.
Conclusion
While downloading APKs allows you to expand your app selection beyond the Play Store, stick to trusted sites to avoid malware infections or system instability.
Thanks to their security checks and curation processes, sites like APKMirror, APKPure, and F-Droid are safe sources for APK downloads. Follow our tips for secure APK downloads and installations.
With caution, sideloading APK files lets you access region-locked content, try premium apps for free, and customize your Android experience. We hope our guide to the top 20 APK websites gives you many great options to enhance your device.
Frequently Asked Questions
Q 1: What Are the Risks of Downloading Apks From Unsafe Sources?
A: Unsafe APK sources carry risks like malware, spyware, phishing attempts, poor performance, instability, and potentially bricking your device if the file is corrupt enough.
Q 2: How Can I Check an Apk File for Malware Before Installing It?
A: Scan any downloaded APK with trusted antivirus software or an online malware scanner to detect potential threats before installation.
Q 3: is Downloading Paid Apps as Apks for Free Illegal?
A: Downloading paid apps via free APK copies typically violates the app's copyright and should be avoided unless the APK is natively free itself or offered by the developer.
Q 4: Can I Get a Virus by Downloading an Apk File?
A: No, just downloading an APK won't infect your device. However installing a malware-infected APK gives that malware permission to execute on your device once installed.
Q 5: Should I Uninstall Apps I Sideload as Apk Files if They Work Poorly?
A: Yes, immediately uninstall any APK that degrades your device's performance or battery life, as it likely contains bugs or malware.