Fashion
What boots are suitable for arch support?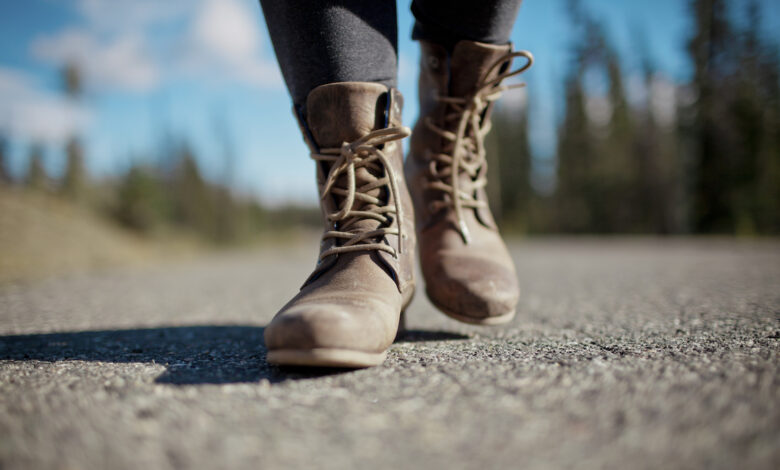 Having proper arch support is essential when it comes to choosing the right hiking boots. Whether you have flat feet, high arches, or simply need extra support in this area, finding boots that cater to your arch needs can make a world of difference in your outdoor adventures. 
The good news is that several hiking boot models are specifically designed to provide exceptional arch support, ensuring comfort, stability, and reduced fatigue on the trails.
In this blog post, we'll dive into the world of hiking boots that prioritize arch support, exploring the features, benefits, and top models available. 
We'll discuss the importance of proper arch alignment, how it affects your overall comfort and performance, and highlight the boots that excel in this area. 
So, whether you're a hiker with flat feet seeking stability or someone with high arches in need of proper cushioning, join us as we embark on a journey to discover hiking boots that offer the perfect balance of support and comfort for your unique arch needs.
What boots are suitable for arch support?
Here are some tips for choosing boots with good arch support:
Look for easy to use hiking boots that have removable insoles. That way you can replace the insole with your own custom orthotic if needed. Brands like Timberland, Keen, and Merrell often have removable footbeds.
Boots with a contoured, molded footbed tend to provide more arch support than flat footbeds. Boots from companies like Asolo, Lowa, and Salomon incorporate this type of design.
Hiking boots and work boots tend to have more arch support than fashion boots. The extra stiffness in the sole provides stability.
Boots made with leather uppers often mold to your foot over time providing custom arch support. Boots with suede or nubuck leather uppers are especially flexible.
Look for boots with a shank – a rigid piece of material between the outsole and insole. It adds torsional stability through the arch area.
Ankle-height or higher boots stabilize the ankle and provide more all-around support than low cut shoes or boots.
Visit a knowledgeable shoe store so you can get your feet properly measured and try on different boots. The fit through the arch and heel is important for support.
The best boot for your arches depends on your individual feet and needs. Trying on different styles is the best way to find what works for you.
Conclusion
Finding the right boot for your foot type and arch needs is crucial for all-day comfort. The key is to look for design features that provide stability, cushioning, and promote alignment through the arches. 
Boots with removable insoles allow you to customize support. Contoured, molded footbeds better adapt to your arches. Sturdy materials like leather mold to your feet over time. Details like shanks and ankle height boost support.
When shopping for supportive boots, get properly fitted at a store specializing in athletic footwear. Bring along your custom orthotics if you use them. 
Try on different boots and pay attention to how your arches feel. Walk around the store and simulate how you'll use them. With some trial and error, you can find great boots to keep your arches happy all day long. Focus on the fit and support features, and your feet will thank you.