PC Monitor
6 Best Monitor Under 20000 Rupees In India For Gaming & Office Work 2023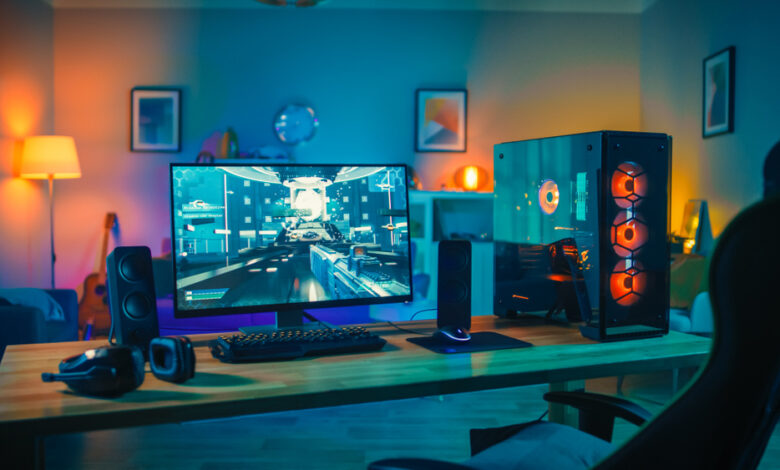 Time to choose a high-quality gaming monitor designed to redefine your watch games development! Your gaming world will register a significant boost, and implicitly you will be able to gain experience and win games! Why shouldn't you step into the light of a winning streak no matter the game played? Well, this list of best monitors under 20000 rs helps you to pick the best one.
Considering and focusing on the resolutions and image quality is the whole scenario by which you can make a perfect choice in these monitors. We have provided you with full information regarding different monitors to decide which to buy or which do not. The following are the brief accounts on various monitors that have been leading the charts in the market.
Well, In this list of best monitor under 20000 rupees we highlighted 20000 rs range monitor but if you looking monitor at the lowest budget then click here to buy the best monitor under click here => Best Monitors Under 5000 rupees.
Along with Monitor  if you are looking to buy best projector then check out our detailed article about the best projectors in India. We have mention various projector with different budget range.
6 Best Monitor Under 20000 Rupees In India For Gaming & Office Work
23.8 inches Ultrathin Backlit display
Bezel less display
60 Hz refresh rate
User Control OSD Settings
The gaming monitor gives the best bang for the buck, which consequently gets it the top spot on our list of the best gaming monitors. This masterpiece monitor comes with 23.8 inches Ultra-Thin Edge to Edge LED screen with, 1920×1080p resolution display.
Moreover, the refresh rate hits 60 Hz while the response time 14 ms, which is beyond impressive. The brightness reaches 250 cd/m, well enough to enable true FHD. Viewing angles are 178/178. Simultaneously, they display 17 million colors, so you get the maximum vibrancy of images and the smoothest gaming experience possible.
You can expect all the necessary inputs and fluid ergonomics that come with such a complete gaming monitor. All in all, the LG gaming monitor is easily one of the best in the business and being available at around only 15000 rs in India, you cannot get a better deal anywhere.
---
23.6″ Monitor

144Hz Refresh Rate

1ms Response Time

Flicker Free Technology
One of the few gaming monitors that came close to making it to the top spot in this list is the AOC C24G1, a spectacular piece of machinery specially designed to outperform the very best out there. The perks include a 1920×1080 FHD resolution.
The AOC C24G1 maintains a 144Hz refresh rate for a crisp display of imagery with zero ghosting and blur. The 1 ms response time is quite good for an MVA type panel which is quite power-efficient and effective color reproduction.
Its 23.6-inch curved widescreen size with 178 viewing angles is a sight to behold, giving a pure, immersive gaming experience without compromising gaming ability or comfort, as is the case with most other curved widescreen gaming monitors.
Moreover, the complete adjustability in height, tilt, wall mount, HDMI, VGA, and Display Port inputs allows better options in terms of versatility for users.
---
23.5 inches FHD display
144Hz refresh rate
Eye Saver mode to control
Quantum Dot Colour
The Samsung CHG90 is one of the flashiest curved gaming monitors we have ever seen, and that is no exaggeration. The monitor is crazy wide at 23.5 inches at a 59:69 aspect ratio that is well above any other gaming monitors on the list. It looks amazing to operate as a regular office or work desktop, but it's the gaming department where all the fun happens.
The Samsung LC24FG73FQWXX gaming monitor isn't just huge and beautiful. It's built to perform with a 144 Hz refresh rate (accompanied by AMD FreeSync) and an amazing response time pulled down to an impressive 1 ms.
It should be obvious that the Samsung LC24FG73FQWXX isn't just a pretty face and can satisfy an array of serious gamers with the help of a multitude of brilliant features, including 1920x 1080 FHD display resolution, with really wide viewing angles, very sharp contrast rations that even support HDR for that extra dynamic range and a bunch of connectivity options that should be more than enough.
The Samsung LC24FG73FQWXX is a gaming monitor made for gamers looking for an all-new gaming experience, with gaming view space only found on virtual reality rigs, paired with the right customization options, gives a hint at what the future of gaming looks like.
This Samsung LC24FG73FQWXX comes with an Econ mode, an Eye Saver mode to control the satisfactory brightness levels, a convenient OSD, Quantum Dot Colour, and even a cool new audio-aligned Arena Lighting feature that calibrates a backlight with the in-game sounds to make the gaming experience all the more exhilarating.
---
24 inches FHD display
144Hz refresh rate
Black colour stabilization
On-screen control
The LG 24GM79G-B is a very sturdy and compact monitor that poses a real threat to other brands in the gaming monitor's arm-race. A 24-inch FHD monitor with a Twisted Nematic panel promises to keep a very high refresh rate of 144Hz that enables a silky smooth motion display that makes games look all the more fantastic without the slightest hint of any input lag.
The response time is adjustable from a 1 ms motion blur, allowing gamers to have a greater degree of control regarding what suits them the most.
The 1920x1080p resolution provides great picture quality. Additional customization via the ergonomic base and adjustments option allows the user to fully shift and calibrate the monitor's positions for optimal gaming results.
Despite having the limitations of a TN panel, the black color stabilization helps in improving color contrasts. All in all, the LG 24GM79G-B is a great package that is sure to deliver for most gamers.
---
24 inches FHD screen Display
3D vision Gaming Monitor
On-Screen Display or OSD controls
144hz refresh rate
Another Asus product finds a place in this list because of its amazing features and incredible resolution of 1929×1080. Its ergonomic design has become very popular amongst photo editors, video gamers, and office work.
This monitor has various connectivity options, including DisplayPort, VGA, DVI dual-link. IT's On Screen Display, or OSD controls, are very advanced, and the Quick Fit technology puts the commonly selected layout formats making things simple and fast for users.
The device has a true color definition and can be adjusted for the best viewing position. Its perfect-built stand adjusts easily, which is very convenient for the user. It has a 24 inches FHD screen that is large enough for various applications.
---
21:9 ultra-wide display

4 Screen Split
Dynamic Action

Sync

 

Black Stabilizer
Dell has always been known for its quality products, and this monitor is no different. This monitor employs very powerful IPS technology for a smooth and crystal clear display with very wide-angle viewing.
The monitor is completely customizable with energy usage settings, text brightness modes, the temperature of display color, etc. This monitor is very environment-friendly as the panel is completely Arsenic and Mercury-free.
This monitor is priced between 20000 to 25000 rupees price range; However, quality-wise, it is just as competitive.
Conclusion:-
This is the top list of top budget best monitors under 20000 rupees in India for gaming, home, and official work. In this top list, we analyze different types of monitors that come with Highly qualified display pictures.
If you have any questions regarding this, feel free to ask anything, we will do our best to meet your expectations. And if you have a better suggestion for us, then comment down your valuable thoughts.