Microphones
7 Best Microphone Under 500-1000-2000-3000 Rupees In India 2023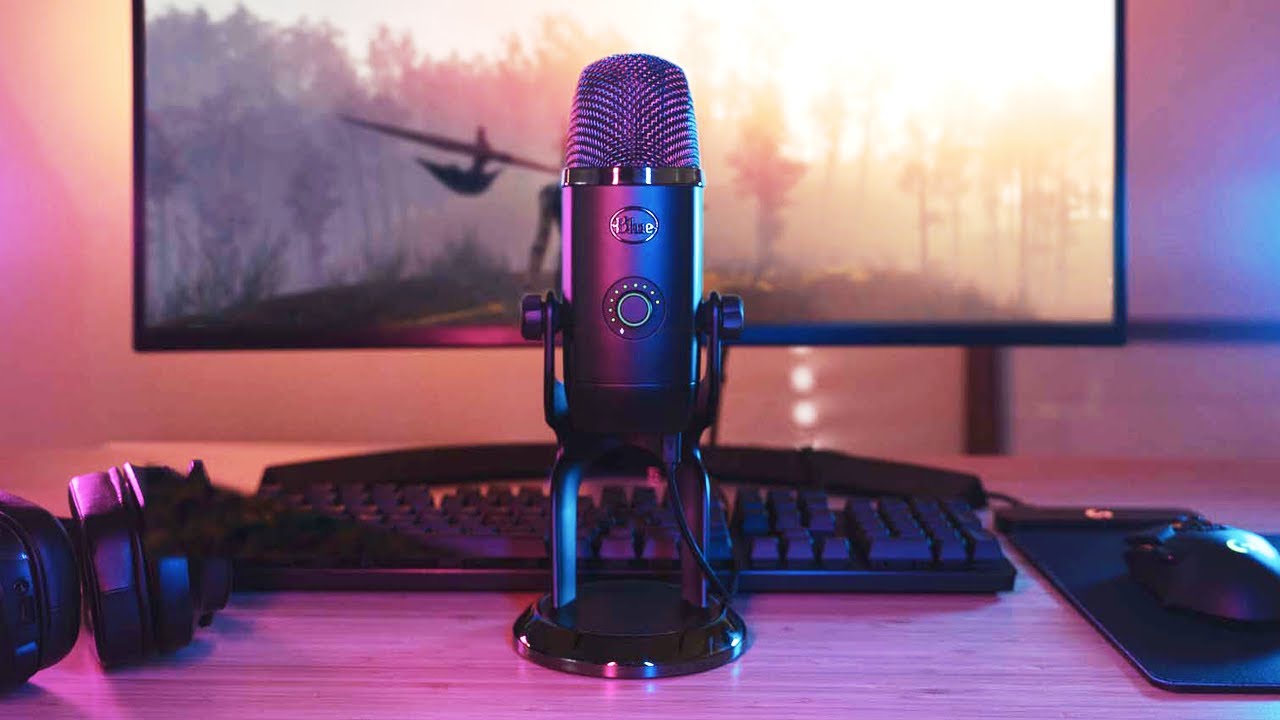 You might have come across YouTubers and other Podcasts where people have been using expensive gadgets to record their videos and their voice. However, you can spend a manageable sum of money as a beginner. We have researched and reviewed multiple microphones available on the internet and created a list of the best microphones in India.
With more users preferring watching a YouTube video to reading about it, it might be the right time to create your own YouTube channel and display your skills.
But you will need a rather decent mic in order to record your voice and reach more people. For this, more and more brands have come up in the market with affordable options that you can choose from.
Without wasting any more time, let us get down with this exclusive list of the best microphones in India.
7 Best Microphones Under 500-1000-1000-1500-2000-5000-10000 In India
The first one on our list is the MAONO AU-400 microphone. It is a highly affordable device that we came across and might fit your budget. This is what we call a collar mic that you might have typically come across in different video conferences, podcasts, and even YouTube videos.
Apart from this, multiple features around this mic might interest you and make it worth spending money on. Here are a few of them.
Features
Compatibility- The best part of this mic is its wide range of compatibility. You can also plug in the auxiliary cable to your smartphones, computers, laptops, DSLRs, tablets, and multiple devices. For iphones, you can simply get a connector, and you are good to go.
Usability- Since the microphone is a collar mic, it is easy to use and set up. It can be carried around clipped to the shirt or any clothing without affecting the sound quality.
Sound Quality- It uses high-quality voice technology that picks up the sound from around the mic. You can use it to record music, take online classes, video chats, and conferences.
Pros
Easy to clip on the on tie or collar
Exceptional sound quality
Wide compatibility
Easy to be carried around
Highly affordable and cheap
Cons
Needs an extra connector to connect with an iPhone
Noise cancellation isn't the best
---
Smartphones, DSLRs, computers
3.5mm 4-pole gold plug
20ft Audio Cable
Next up, we have another collar mic that has been used by thousands of customers worldwide. It has a reasonable price range and also fits perfectly in your budget. The Boya ByM1 comes with a 20ft audio cable to make it easy for you to create your setup conveniently.
Now, that is not all about this Lavalier microphone. Apart from its decent audio quality, multiple other features might intrigue you to buy one for yourself. Here is all you need to know.
Features
Compatibility- This mic is compatible with all the devices you can think of at the top of your head. Smartphones, DSLRs, computers, etc., you can connect with them all.
Usability- It comes with a 3.5mm jack that is universal and comes in handy no matter what device you plug in. Moreover, it does not need any sound card, a simple plug-and-go mic that is easiest to set up.
Sound Quality- The sound quality isn't the best. But using the right software and making a few changes to the settings with this mic will work just up to the mark.
Pros
Comes with 20ft long cable
Easy to set up and manage
Perfect for smartphones and cameras
Does not need any sound card to work
Good build quality
Cons
Average sound quality
Issue with battery placement
---
48v phantom power adapter
Cardioid pick-up pattern
metal microphone shock mount
Ball-type anti-wind foam
As we move up the cost ladder, you will come across high-end microphones that do not compromise on quality whatsoever. The Powerpak BM-700 might be the right option for recording audio, YouTube videos, and other professional purposes. Such mics are known to be condenser microphones since they are used to capture audio with more accuracy.
Now, this isn't like any other mic that works with every device. It needs a lot of power to give you the best output. Here is what you can know.
Features
Compatibility- Unlike others, this mic works best with a personal computer. You will not need any adapter to make it work. However, to use it with a laptop, ensure you have 48v phantom power or an adapter for enough power to make this work. Furthermore, you cannot connect with a smartphone or camera.
Usability- It might sound complicated, but it is very easy to set up with the right device. Moreover, it comes with a metal shock mount, foam cap, and mic cable for a perfect setup.
Sound Quality- While using it to record podcasts, conferences, etc., the mic's design minimizes background noise, and the exceptional shock mount reduces other outside noise while handling.
Pros
Build quality is exceptional
Sound quality is amazing
Highly-affordable condenser mic
Works well for professional use
Minimizes background noise
Cons
Shock mount quality could have been better
Only for personal computer
---
No additional driver software
Mac or Windows connect
Stable tripod stand
180-degree flexible design
If you are looking for a professional-grade condenser mic on a good budget, this might be it. MAONO is one of the most popular brands for microphones worldwide, and the AU-PM360TR TRS Condenser Mic is another masterpiece.
It is packed with everything you will ever need. Great sound quality, good noise cancellation, and so much more. Let us look at the details here.
Features
Compatibility- This MAONO mic is compatible with smartphones, computers, laptops, etc. Moreover, you can connect with Windows and Mac operating systems, whichever one you own.
Usability- The best part of this microphone is that it weighs only 450g and is easy to set up. It is perfect for Youtube recording, Podcast, Gaming, studio, and much more. You will not require any additional software or sound card for installation; a simple plug-and-go.
Sound Quality- Considering the construction of the mic, it reduces or cancels the background noise and only focuses on the direct sound. You can attach it to the tripod stand that is 180 degrees flexible, making it perfect for voice-over.
Pros
Comes with a tripod stand
Exceptional sound quality
Easy to set up and adjust
Perfect for recording podcasts and Youtube videos
---
Cardioid Pick-up Pattern
Compatible to Windows and Mac
Sturdy boom arm set
Plug and recording
Another one from Maono that beats all the other microphones in this price range. It comes with a complete kit that you will need to set up your own studio. Simply follow the instructions, and you can set up everything within minutes.
This kit contains a mic, metal shock mount, foam mic windscreen, mic arm, table mounting clamp, a cable, and an adapter. All these are of the best quality and brand that do not need replacement. Here is everything you need to know.
Features
Compatibility- You can use this mic with your laptops and computers. Since these are high-end microphones; hence, you cannot use them with your smartphones or even DSLRs. For computers, it will also need a Y adapter already provided in the kit.
Usability- Connect the mic to the computer using the 3.5 mm cable provided in the kit. To get the best sound output, attach the pop filter and the foam windscreen to filter out any background noise or whispers.
Sound Quality- With the use of proper equipment and software on your system, you get the best sound quality. This high-end device is perfect for studio recording, podcasting, and music recording.
Pros
Perfect for both beginners and professionals
Exceptional quality on an affordable budget
Cardioid pattern reduces background noise
Supports both Windows and Mac OS
---
2 adjustment buttons
Cardioid pick-up pattern
Non-slip and Rotatable Design
Compatible with Windows and Mac
When we speak of the best microphones, MAONO AU-902 stands out among them all. Yes, we have mentioned multiple mics by this brand itself, but being the best among hundreds of brands, there is no better option.
From its design to its usage, everything checks the box. Your ideal microphone is one that easily connects with your system and has the simplest setup you could ask for. Here is what we have learned so far.
Features
Compatibility- You can connect it to your computers, laptops, and even smartphones. It works with both Windows and Mac OS. Since it comes with a USB A to Type C cable, it easily works with any microphone. However, for iPhones, you might have to purchase a different connector.
Usability- Since this is a high-end mic, you will come across a lot of professionals on YouTube streams, podcasts, and even voice-overs; people often use this. The best is that you can connect the headphone jack to the mic to keep in check what you are recording.
Sound Quality- It comes with properly designed audio circuitry that focuses entirely on the input and reduces or filters out any background voice. You will hardly hear any complaints about the sound or any other humming noise while recording.
Pros
Two buttons provided for both mic and headphones
Zero latency monitoring
Wide compatibility with your devices
Exceptional build quality
Cons
Expensive
Not the best for beginners
---
Onboard audio controls
Adjust the height and pivot
Multiple pickup patterns
Easy to set up and function
One of the best microphone in India but also amongst the most expensive in this list. For a lot of users who have a good budget and are ready to invest for the long term in a device, Blue Yeti is the best among all. You will love the build quality and the overall design of the mic that gives it a modern look.
Unlike the obvious ones, it has tons of other features that you simply cannot ignore. The more you read about it, the better you will understand its quality and software. Here is what you should see.
Features
Compatibility- Speaking of compatibility, you can connect your computer as well laptop with ease. It is not in my best interest to use it with a smartphone. You will never get the best sound quality that this mic can produce.
Usability- You can adjust the height and pivot the mic on the table to give that stability while recording. The best is that it has multiple pickup patterns where you can record in Cardioid, Omni, bidirectional, and stereo pickup patterns.
Sound Quality- It has the best sound quality with no compromise whatsoever. You can use the software to keep in check of the enhanced effects, advanced modulation, and HD audio samples. To add more, you can also control its headphone's volume, mute button, and so much more. Also, this mic has no latency monitoring, recording the best sound in real-time.
Pros
Adjustable stand to pivot on the table
Works perfectly with both Windows and Mac
Easy to set up and function
Does not have any latency monitoring
Cons
Highly expensive
Needs to be mounted
Conclusion
Here is all you need to know about the best microphones in India. From the ones that will fit right in your budget, to the high-end ones perfect for professionals. Simply make sure to go through the list before you can choose the right one for yourself.
Each of these mics has been tested and then subjected to review so that you can get the best options among the hundreds available in the market. The best ones for us have to be Blue Yeti, Maono AU-A03, and MAONO AU-400.